COMBATTING ELDER ABUSE AND NEGLECT IN LONG-TERM CARE
The decision to move loved ones into long-term care (LTC) is rarely an easy one. Family members worry about how their loved ones will react to their new environments and whether they'll be comfortable and happy.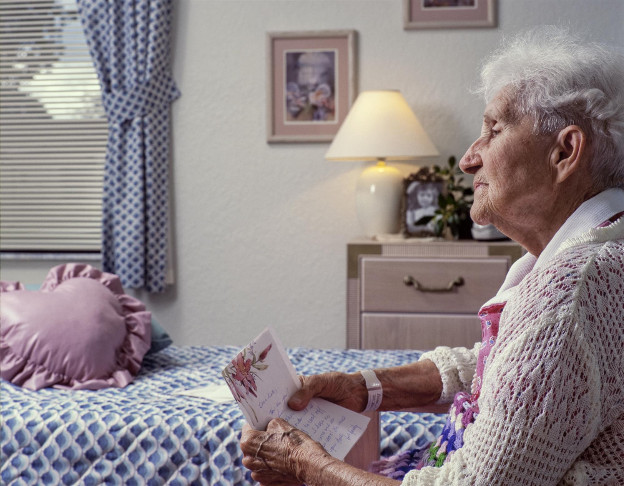 Given the alarmingly high number of long-term residents who experience neglect or abuse in long-term care facilities, family members are often rightfully concerned about the quality of care their loved ones will receive and their safety.
LAWS PROTECT LONG-TERM CARE RESIDENTS, BUT ENFORCEMENT IS LACKING
Several federal laws, including the Long-Term Care Ombudsman Program and the Nursing Home Reform Act of 1987, have been enacted to protect long-term care residents from abuse, neglect, and exploitation. Yet, regulations are often inadequate, and enforcing them is left up to the states and individual facilities, often with poor results (this report outlines in detail the shortcomings of the regulatory process).1
Additionally, while statistical data show elder abuse is very common in long-term care facilities, research on the subject lags far behind research on child abuse and domestic violence, according to the National Center on Elder Abuse (NCEA).2
It's not enough for long-term care facilities to establish abuse prevention policies-they must also empower healthcare staff, including physicians, nurses, and certified nursing assistants (CNAs), with the resources and information they need to identify and prevent elder abuse.
Investing in a comprehensive long-term care online education program, like those offered by Medcom, is an important component of addressing the problem of elder abuse in long-term care, which continues to hurt families and tarnish the image of these increasingly-important facilities. Medcom's six-part Competency Enhancement Training for Long Term Care Professionals series includes a program specifically covering elder abuse and neglect case studies to help nursing staff recognize and prevent elder abuse (more on this series ahead).
Below, we explore the problem of elder abuse and neglect in long-term care and discuss the important role healthcare professionals play in combatting the problem. First, we look at what long-term care is and the widespread need for LTC services in the U.S.
RECIPIENTS OF LONG-TERM CARE SERVICES BY THE NUMBERS
Nursing homes, assisted living facilities, and continuing care retirement communities (CCRCs) are all examples of long-term care facilities. Put simply, long-term care is designed to help people with their medical needs and activities of daily living (ADLs). While one person may only need help with activities like dressing, bathing, toileting, and meal preparation, another person may need round-the-clock medical care, in addition, to help with ADLs.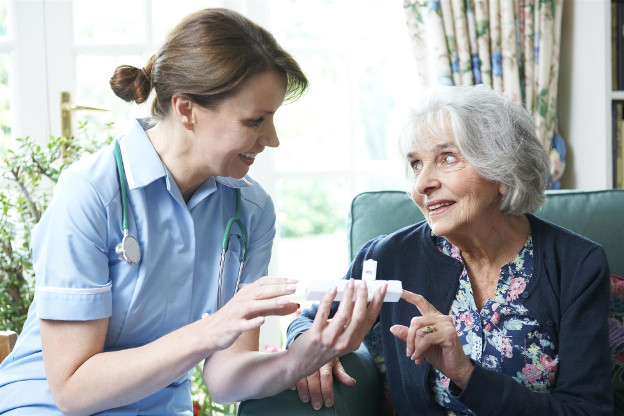 Millions of people in the U.S. receive care from long-term care facilities every year. Two out three LTC residents are women (this is because women live longer than men, increasing the likelihood they will need LTC services at some point), and 6 of 7 are 65 years old or older. Most live in nursing homes or assisted living facilities.3
To drill down further, in 2014 there were approximately 67,000 paid, regulated long-term care service providers serving 9 million people in the U.S.4 Of these:
15,600 were nursing homes, with nearly 1.4 million residents.
30,2000 were assisted living/similar residential care communities, with 835,200 residents.
The remainder were home health agencies (12,400), adult day services centers (4,800), and hospices (4,000), which collectively serve millions of people every year; in 2013, for example, nearly 5 million patients were discharged from home health agencies, and more than 1.3 million patients received services from hospices.
It's clear from these numbers that the need for long-term care services is huge, and this need will continue to grow as the U.S. population ages.
STATISTICS ON ELDER ABUSE, NEGLECT, AND EXPLOITATION IN LONG-TERM CARE
Despite the widespread outcry against elder abuse and neglect that began in the 1970s (and spawned the creation of federal laws designed to protect recipients of long-term care services), the problem continues to this day.
In a study of 2,000 nursing home residents, 44% reported being abused, and 95% said they had been neglected.3 One to two million elders have been injured, neglected, or exploited (both in the general community and LTC facilities), according to conservative estimates.5
Elders aged 80 years and older suffer two to three times more abuse and neglect than their older cohorts in general.5
Residents with dementia have a particularly high risk of abuse because of impairments in memory, communication abilities, and judgment. Prevalence rates for abuse and neglect in people with dementia range from 27.5% to 55%; most cases (88.5%) involve psychological abuse, according to data collected by the NCEA.2 Residents with dementia are often embarrassed, frightened, or unable to report abuse, allowing caregivers to continue their abuse without consequence.
LONG-TERM CARE WORKERS ADMIT TO ELDER ABUSE
Somewhat surprisingly, in several studies and surveys, many long-term care workers have admitted to mistreatment of residents in their care, according to a fact sheet by the NCEA:2
In one study, 50% of nursing home staff admitted to mentally or physically abusing or neglecting older patients within the one-year-period prior to the study.
In a survey of certified nursing assistants (CNAs), 51% of respondents reported yelling at a nursing home resident; 23% reported insulting or swearing at a resident; 17% said they pushed, grabbed, or shoved a resident.
To fully illustrate the scope of the problem of elder abuse and neglect in long-term care facilities, consider that:
1 in 3 nursing homes in the U.S. was cited for federal violations that caused actual harm or had the potential to cause harm to nursing home residents from 1999-2000.3
1 out of 10 nursing homes committed violations that caused residents harm, serious injury, or placed residents at risk of death.3
In nursing homes, the most common types of abuse committed by nursing staff are:2
Physical abuse (29%)
Psychological abuse (21%)
Gross neglect (14%)
Sexual abuse (7%)
Financial exploitation (14%)
Resident-to-resident abuse is also a significant problem, making up 22% of reported incidents.2 While long-term care facilities can't control individual resident behavior, they have an absolute responsibility to put safeguards in place to help prevent resident-to-resident abuse.
THE FAR-REACHING IMPACT OF ELDER ABUSE
Elder abuse has broad-ranging impacts-abuse victims, their loved ones, and society at large are all negatively affected.2
The physical and psychological toll on residents includes an increased risk of injury, death, and mental health conditions like depression and anxiety.
Financial exploitation causes large economic losses for elders, their family members, and society-elders alone lose $2.6 billion annually from financial exploitation.
The direct medical costs of injuries resulting from abuse cost the nation $5.3 billion annually. Disability resulting from elder abuse also cost the nation significantly.
Then there are costs associated with prosecuting, punishing, and rehabilitating perpetrators of elder abuse and the intangible costs to abuse victims and their family members.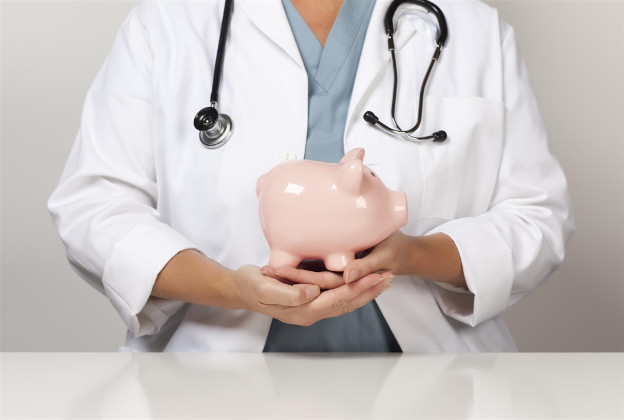 Beyond the unquestionable moral imperative to put an end to elder abuse, there is a significant financial imperative to do so as well.
CAUSES OF ELDER ABUSE
In the general community, caregiver stress, isolation, and financial pressures of caregiving are leading contributing factors to elder abuse and neglect.5
But, what drives professional caregivers in LTC facility settings to abuse or neglect those in their care? While more research is needed, studies and surveys have revealed a general consensus among stakeholders about three major contributing factors:6
Stressful working conditions, especially staffing shortages and low pay
Staff burnout (often resulting from staffing shortages and mandatory overtime)
Poor staff training on handling challenging behaviors from residents, including aggression
In addition to training and education, LTC workers need adequate resources and support to prevent stress and burnout.
LTC ADMINISTRATORS CAN HELP PUT AN END TO ELDER ABUSE
Growing demand for LTC services in the coming years and decades will place additional pressures on these important facilities, potentially creating the conditions for worsening resident abuse and neglect.
State laws vary in how they identify and handle cases of elder abuse, and lack of funding and other resources at the state level are major barriers to adequately addressing the problem of elder abuse in LTC facilities.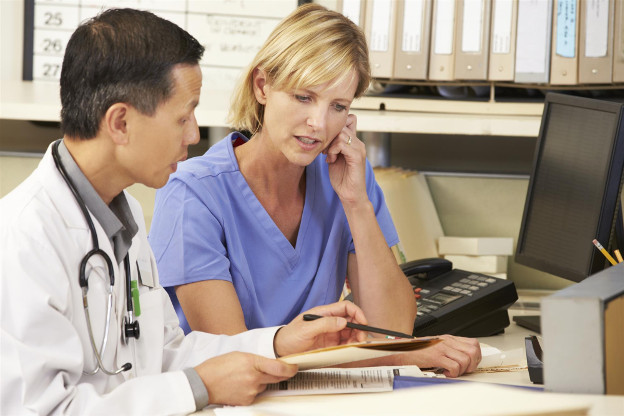 As a nation, we must commit to designating more resources to prevent elder abuse, neglect, and exploitation in long-term-care facilities. In the interim, individual facilities can and should take proactive measures. Long-term-care facilities are often the source of the problem, yet they are also part of the solution. Educating staff is an important part of solving the crisis of elder abuse and neglect in LTC facilities. This is where Medcom can help.
MEDCOM'S FEATURED SERIES: COMPETENCY ENHANCEMENT TRAINING FOR LONG TERM CARE PROFESSIONALS
Taken from a nationwide sampling of LTC facility surveys, the Competency Enhancement Training for Long Term Care Professionals series is designed to exercise and test critical thinking skills by challenging learners to identify causal factors of adverse events cited in survey reports. These reports serve as case-based, problem-solving scenarios in which critical thinking is applied to determine how and why certain adverse events occurred and could they have been prevented.
The goal is to provide learners with an opportunity to acquire tips and insights that can be applied at their facilities to help optimize care and minimize risks associated with legal and regulatory issues.
Topics covered in the series include:
Abuse and Neglect
Documentation
Falls
Infection Control
Pain Management
Pressure Ulcer Prevention
ADDITIONAL COURSE INFORMATION
Long term care facility surveyors have particular guidelines that have been set by the fFederal government regulations created to prevent the abuse of residents in long-term-care settings known as F-Tags. are covered by F-Tags F636 through F949 (formerly F272-F516). Long-term-care facilities are surveyed for their compliance with these regulations and receive citations for failures to comply.
Because much can be learned from survey results for preventing adverse events and avoiding citations, the Competency Enhancement Training for Long Term Care Professionals series has selected eight real-life case studies in this program for review and analysis.
After completing the course, viewers should be able to:
Identify how the facility failed to comply with various F-Tags and which actions caused non-compliance
Describe what actions the facility should have taken to correct the issue and remain in compliance for each case.
For more information about this series or to set up a free preview, please contact Medcom at 800-541-0253, or email customerservice@medcominc.com.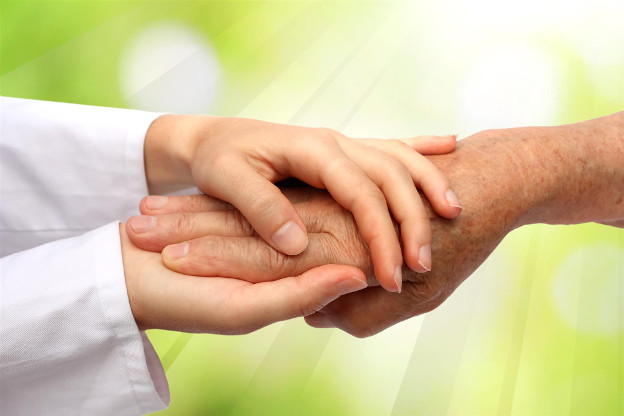 ABOUT MEDCOM
For more than 50 years, Medcom has been a trusted education provider among healthcare professionals, students, patients, and their loved ones. Our vast library of products is used nationwide by universities, hospitals, long-term care facilities, and mental/behavior health areas.
Medcom offers a complete suite of online education, including nursing CE programs, to help ensure quality care. Our award-winning products not only meet regulatory compliance, but the Medcom solution is cost-effective, meets in-service and continuing education needs, and boosts employee retention. To ensure the highest level of quality, we have worked with leading healthcare and professional organizations, such as the American Lung Association, John Hopkins Hospital, and Mayo Clinic. To learn more, visit www.medcomrn.com.
Sources: