ALLERGIES, ASTHMA, AND THE IMMUNE SYSTEM: UNDERSTANDING THE CONNECTION
The sneezing, stuffy nose, and watery eyes of nasal allergies can make pollen seasons miserable for allergy sufferers, while the wheezing, chest tightness, and shortness of breath of asthma can be downright scary.
You'll often hear people of a certain age say that when they were kids "almost no one had allergies or asthma." Drug commercials for allergy medications have become ubiquitous, and food allergies and sensitivities have spawned gluten-/dairy-/nut-/soy-free industries that have some people scratching their heads and wondering if it all isn't just a momentary trend.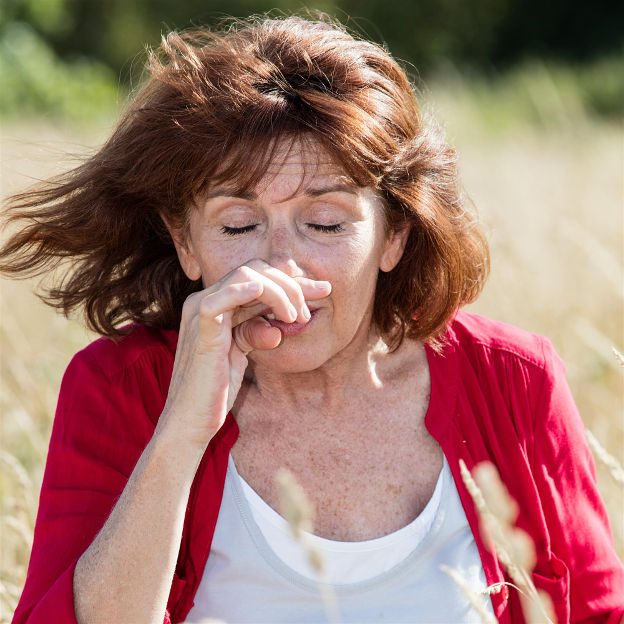 Yet, healthcare professionals have seen firsthand the enormous rise in allergic disease. While allergies and asthma were once relatively uncommon, they have been on the rise for decades.
Researchers are still trying to pin down the reasons for the dramatic increase in allergies, asthma, and autoimmune diseases in the U.S. and around the globe. Multiple factors, including genes, environment, microbial exposures, and even climate change, are likely at play.
Ahead, we'll explore allergies and asthma in more depth, including the central role of the immune system in both conditions and how allergies and asthma often go hand in hand.
WHAT ARE ALLERGIES?
Very simply defined, an allergy is a reaction to a substance by the immune system. Allergic reactions can trigger a variety of symptoms, depending on the type of allergy; these reactions can include wheezing, sneezing, coughing, difficulty breathing, hives, digestive problems, vomiting, anaphylaxis, and shock (severe cases). How the immune system reacts to the allergen also depends on the method of exposure (inhalation, ingestion, or skin contact).
Common allergy types include:
Pollen allergies
Indoor allergies (from dust mites, cockroaches, pet dander, etc.)
Food allergies
Drug allergies
Animal allergies
Latex allergies
Insect sting allergies
Certain types of eczema
ALLERGIES AND THE IMMUNE SYSTEM
The immune system is a finely-tuned machine with a complex network of cells and organs that help protect the body from microorganisms (viruses, bacteria, fungi). It is constantly patrolling the body for infectious organisms; when it encounters a pathogen, it sends out lymphocytes (white blood cells) to attack and destroy the foreign invader.
The lymphoid organs help the immune system function by carrying lymphocytes to and from different areas of the body. These organs include the blood vessels, bone marrow, lymph nodes, adenoids (in the nasal passages), tonsils, appendix, thymus, Peyer's patches (in the small intestine), spleen, and lymphatic vessels.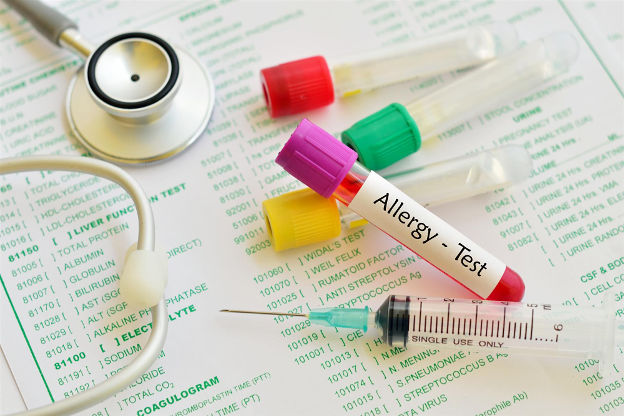 An allergic reaction occurs when the immune system sees a normally harmless substance, such as dust, mold, or pollen, as a harmful invader. The immune system overreacts by producing a large quantity of immunoglobulin E (IgE) antibodies, and subsequent exposures to the same allergen may result in an allergic reaction. IgE antibodies can be very specific, reacting to one specific allergen, which is why a person can be allergic to one type of pollen, for example, but not others.
During an allergic reaction, the immune system produces histamines-chemicals that help expel the allergen from the body and cause familiar allergy symptoms like a runny nose, sneezing, itching, etc.
Why a person's immune system sees otherwise harmless substances as enemy agents (especially ones with which humans have coexisted for thousands of years) is a more complicated matter that we'll explore briefly ahead. First, let's look at statistics on allergies and asthma.
ALLERGIES AND ASTHMA BY THE NUMBERS
The number of people with allergic rhinitis (seasonal allergies/hay fever) and asthma has skyrocketed in recent decades, as have the number of people with food allergies. Consider these statistics:
Allergic Rhinitis
The prevalence of allergic rhinitis in the U.S. is estimated between 10% and 20% of the population (32-64 million people). 1
Around 8% of U.S. adults have allergic rhinitis,2 and an estimated 10-30% of the global population has nasal allergies. 3
10% of children under the age of 18 have respiratory allergies. 4
Allergies are the sixth leading cause of chronic illness in the U.S.2
Food Allergies
In 2014, 4 million children had food allergies;5 while many children outgrow food allergies, research from Hopkins Children's Center indicates that allergies may be becoming more persistent and harder to outgrow today.6 Children with multiple food allergies outgrow them less frequently.7
Food allergies can be serious or life threatening-there are around 200,000 visits to the emergency room and nearly 10,000 hospitalizations each year in the U.S. as a result of food allergies.5
Allergic reactions to food are the most frequent cause of anaphylaxis treated in U.S. emergency departments.5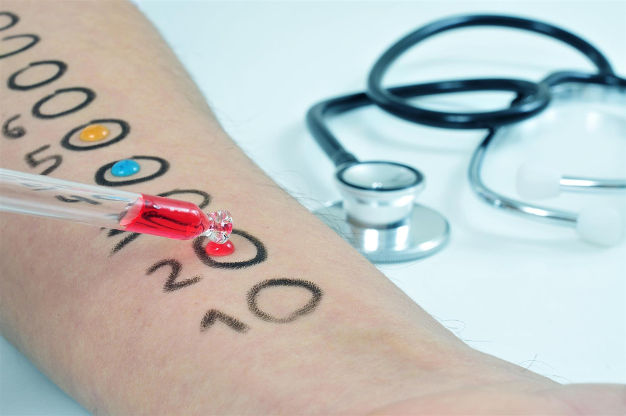 Asthma
Around 1 in 12 people (25 million) in the U.S. has asthma, and those numbers continue to rise every year.8
From 2001 to 2010, the number of people with asthma in the United States increased by 28%.9
The estimated cost of asthma in 2007 was $56 billion;8 this includes medical costs, lost school and work days, and early deaths.
Rates of asthma are highest among non-Hispanic black adults (1 in 9, or 11%) and children (1 in 6, or 17%), as of 2009.8
Globally , an estimated 300 million people-nearly the equivalent of the entire U.S. population-have asthma.10
With cases of allergies and asthma at an all-time high and increasing, it's more important than ever for healthcare providers to be able to recognize the symptoms of these conditions and to be aware of the latest treatment options. Healthcare education videos , like those offered by Medcom, are excellent tools to keep healthcare staff up to date.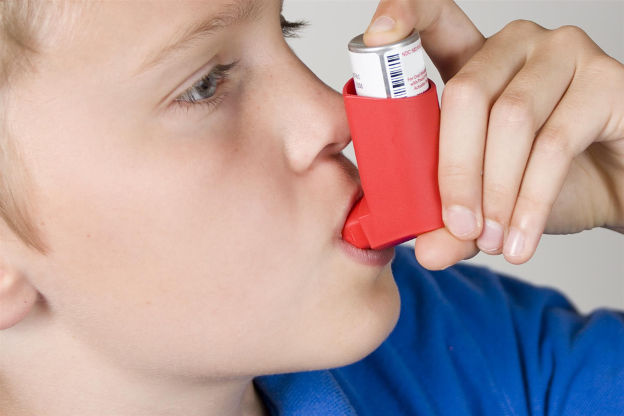 THE IMPORTANCE OF EDUCATING PATIENTS ABOUT ASTHMA MANAGEMENT
In 2008, less than half of people who have asthma reported being taught how to avoid triggers and nearly half (48%) of those who were taught how did not follow most of the advice they were given.8
This speaks to the importance of educating patients and following-up to ensure they are taking all necessary measures to prevent asthma attacks. Healthcare providers should create a personal action plan tailored to each patient's individual needs and check in with patients regularly.
ASTHMA AND ALLERGIES OFTEN GO HAND IN HAND
The same irritants that trigger hay fever can also trigger asthma symptoms-this is called allergy-induced asthma (other forms of asthma include exercise-induced asthma, occupational asthma, and nocturnal asthma).
The majority of people with asthma (65-75%) also have hay fever. 11 Avoidance of triggers is the first line of defense when it comes to preventing asthma and allergy attacks. Triggers can include:
Smoke pollution
Strong odors (especially synthetic fragrances)
Pet dander
Mold
Pollen
Indoor pests (cockroaches and mice)
Dust mites
Certain foods
Weather changes, especially cold, dry air
Colds, flus, and sinus infections, which can inflame airways
Healthcare professionals can help patients manage their asthma and allergy symptoms by recommending that patients avoid smoking around children, especially inside buildings and in cars, avoid chemical-containing fragrances and cleaning supplies, choose pets without fur or feathers, avoid common food allergens like dairy, peanuts, shellfish, peas, nuts, beans, and food additives, dust often, and change bed sheets (which can trap dust mites) frequently.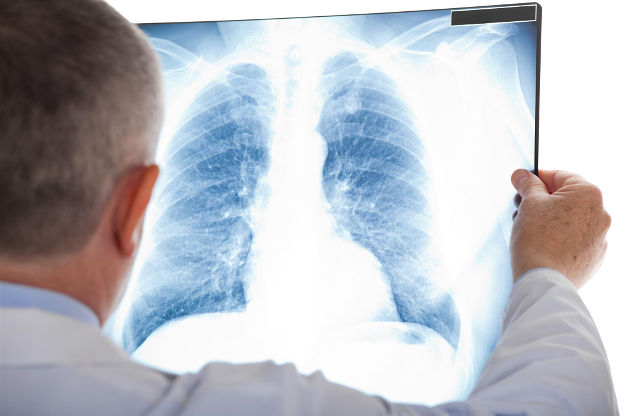 ALLERGY TREATMENTS
Which allergy treatment is appropriate for a patient will depend on the type of allergy, but may include:
Allergen avoidance : Once the allergen(s) has been identified, healthcare providers should counsel patients on avoiding allergy triggers; this is generally the most important step in preventing allergic reactions.
Immunotherapy : Severe allergies that are not responding to other forms of treatment may warrant allergen immunotherapy, which involves a series of injections to desensitize patients to the allergen over time-usually a few years; this treatment requires a commitment on the part of the patient and can be expensive. Sublingual immunotherapy, which involves using a dissolvable tablet placed under the tongue, is an alternative for patients who are not comfortable with needles.
Medications : Prescription or over-the-counter steroid nasal sprays, and antihistamines can help with hay fever; eye drops can help with eye allergies, and mast cell inhibitors (e.g., Nasalcrom) can help with symptoms like a runny nose or itchy eyes, by preventing the release of histamine and other allergy-inducing chemicals. Severe allergic reactions may require an emergency epinephrine shot.
WHAT HAS LED TO THE RISE OF ALLERGIC DISEASE?
Why people develop allergies is still being worked out by researchers. There is a genetic component, but, as with all disease, a genetic predisposition doesn't necessarily mean a person will develop the disease-environment matters.
There are also many hypotheses to explain the explosive rise in allergies and asthma. The hygiene hypothesis posits that over-sterilization of our environment and reduced exposure to many of the microbes we evolved with, as well as a sharp decline in infectious diseases (in developed countries), have, in part, led to the sharp rise in allergies and autoimmune disease in recent years.12,13
Other factors may include an increase of airborne pollens, overuse of broad-spectrum antibiotics (which deplete helpful microbes in addition to pathogenic ones), and extended warm seasons triggered by climate change. Climate change will likely continue to worsen the problem by accelerating the spread of allergens like ragweed and extending the pollen seasons. 14,15,16
THE ROLE OF HEALTHCARE WORKERS IN THE FACE OF RISING ALLERGIES
Healthcare workers are likely to encounter more patients presenting with allergies and asthma in the coming years, given the trends. Ongoing education of healthcare workers will be of crucial importance in managing the large number of people with allergic diseases.
Healthcare facilities and physician practices should commit to keeping all healthcare staff up to date on the latest information about allergies, including emerging treatments. Medcom's comprehensive nurse education videos are excellent audio-visual training tools. Explore our complete catalog here.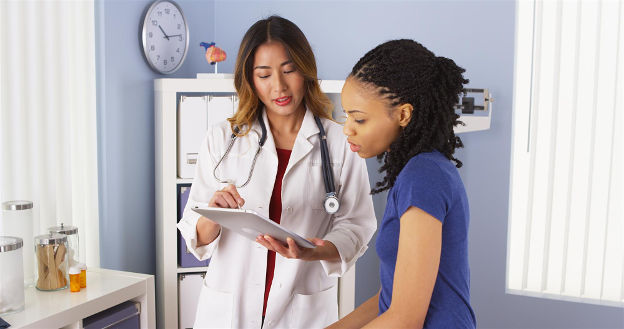 SOURCES