IMPROVING EMPLOYEE RETENTION IN HOME HEALTH, HOSPICE AND HOME CARE
The need for in-home caregivers in the U.S. has never been greater, and this need will only continue to grow as America's population ages.
Yet, even as the demand for home health, hospice, and home care increases, a workforce crisis persists in the industry. Turnover rates are exceedingly high among in-home caregivers, according to experts on the subject-a problem that has been ongoing for decades.1,2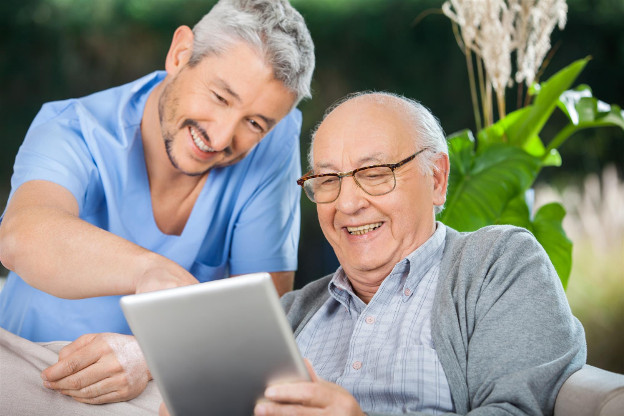 Estimated turnover rates for home health, hospice, and home care workers vary. For home health aides, specifically, one study found a turnover rate of 40 to 60 percent, with 80 to 90 percent leaving their employer within the first year.3
THE PROBLEM: LOW PAY, FEW BENEFITS, LITTLE RECOGNITION
CNAs, health aides, and other in-home caregivers provide essential day-to-day care and companionship for some of the most vulnerable among us. They help clients with dressing, bathing, toileting, and other activities of daily living; in doing so, they get to know those they serve intimately-their habits and preferences, health status, and personal stories.
Despite the essential care they provide, home care workers are among the lowest paid employees. Many receive few or no benefits and have few opportunities for career advancement. Additionally, many in-home caregivers report receiving little recognition for their work.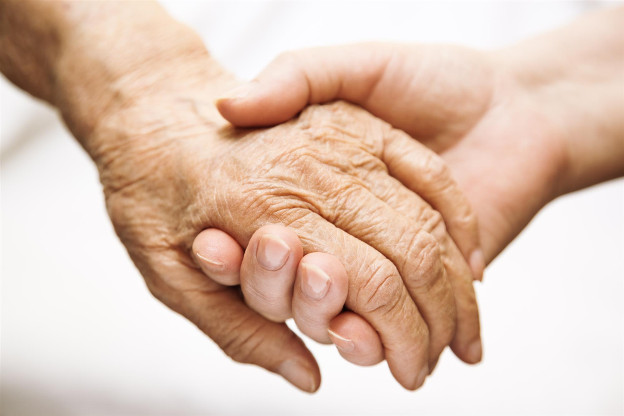 Direct care work is physically and psychologically demanding. Given the lack of incentives to stay-like good pay and healthcare benefits-it's not difficult to understand why turnover is high among these workers.
TURNOVER CAN LEAD TO POOR PATIENT OUTCOMES
In any organization, employee turnover is disruptive and costly. In healthcare, it's especially pernicious. Ill, frail, and otherwise vulnerable individuals suffer considerably from a revolving door of caregivers.
Consistent day-to-day interaction is necessary to help patients feel secure and to minimize the chances of medication errors, miscommunications, and other issues that can arise when new caregivers are introduced.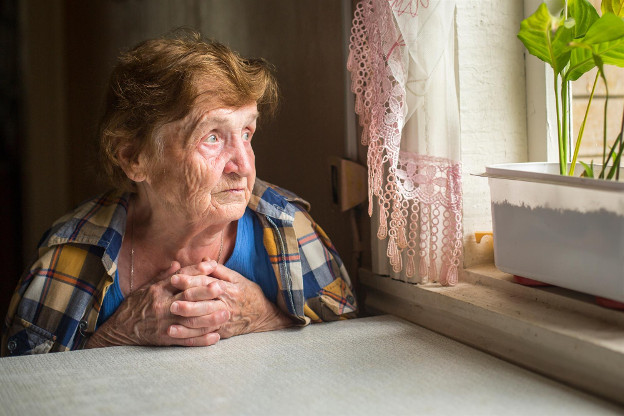 The Growing Need for Home Care Services
Meanwhile, the American population is aging. By 2030, all baby boomers will be older than 65.4 The number of Americans age 85 and older is growing especially rapidly and is projected to more than double by 2050, to 4.5 percent of the population (from 1.8 percent in 2010).5
People age 65 and older overwhelmingly want to age in place-that is, to remain at home for as long as possible.6 This demographic is also the most likely to need help with some activities of daily living. These and other factors are increasing the need for in-home care.
TURNOVER IS COSTLY FOR PROVIDERS
While few studies exist on the cost of in-home caregiver turnover, specifically, a study by the Center for American Progress helps shed light on turnover costs, generally. According to the study, hiring and training a replacement for an employee earning less than $30,000 per year costs approximately 16 percent of the employee's salary, or $2,600.7
This is in line with a study cited in a report by the Institute for the Future of Aging Services (IFAS), which gave a conservative estimate of at least $2,500 per employee in direct costs (hiring and training) to replace a direct care worker, such as an in-home caregiver.3
The indirect costs of turnover are likely far greater and can include:
Lost productivity until a replacement is trained
Reduced service quality
Lost client revenues and/or reimbursement
Lost clients
Negative impacts on employee morale
FACTORS THAT IMPROVE RETENTION OF IN-HOME CAREGIVERS
Solving the turnover crisis in home care will require a multifaceted approach and cooperation between government agencies and private organizations. Studies and surveys have shown that healthcare workers respond positively when certain actions are taken to improve their working conditions.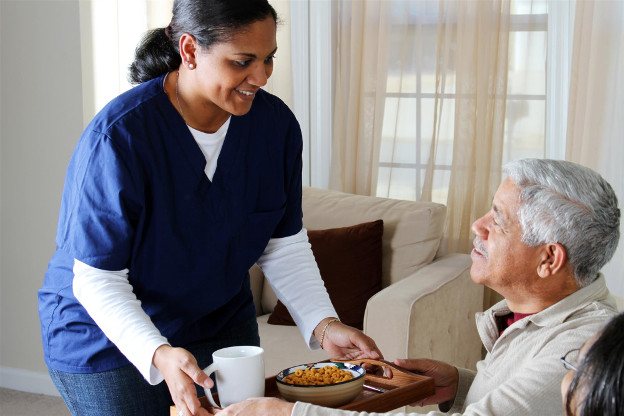 A report published by the Institute for the Future of Aging Services (IFAS) found six key factors to improving healthcare worker retention, backed by research.3
Better Pay and Health Benefits : According to the Bureau of Labor Statistics, the median pay rate in 2017 for home health aides and personal care aides was just $11.12 per hour.8 Better pay and health care benefits are major determinants of employee retention and satisfaction among in-home care workers; studies cited in the IFAS report found that:

Higher wages, paid time off, and a pension were the most important determinants of job tenure.
Frontline healthcare workers enrolled in employer health plans had twice the tenure of employees without coverage.
Higher intrinsic job satisfaction made employees less likely to leave.
Higher wages and the availability of health insurance increased the likelihood of workers becoming CNAs.

Comprehensive Training : Training and continuing education requirements for direct care staff has long been viewed by experts as inadequate. A study cited in the IFAS report looked at direct care staff in 49 home health agencies, nursing homes, and assisted living residences, and found that poor training, orientation, and continuing education are significant predictors of job dissatisfaction; it also found that staff who were more satisfied with the quality of their training were happier and more likely to stay on the job. Providing ongoing comprehensive training and continuing education programs specific to the job (e.g., home health care training, hospice care training and home care training) can help improve retention rates of caregiver staff.
Culture Change : The IFAS report found that healthcare providers that embraced employee empowerment and person-centered care (emphasizing choice, dignity, respect, self-determination, and purposeful living) had higher staff retention rates, decreased operational costs, and better client-patient outcomes.
Better Job Design and Supervision : Managerial practices that lead to better employee retention include high-quality leadership and management; employee recognition and feedback; a culture that respects and values direct care workers; job flexibility; training and career ladders; and sufficient staffing ratios to allow for the delivery of quality care, according to a study cited in the IFAS report. Other studies highlight the importance of supervisor training and positive supervisor-employee relationships for improving retention of direct care workers.
Career Advancement Opportunities : Perceived lack of advancement opportunity and work overload were strongly related to intent to leave among direct care workers, particularly in-home care agencies and skilled nursing facilities, according to several studies cited in the IFAS report; soft-skills training programs and peer mentoring were found to improve retention rates in several studies.
Cultural Competence : Almost half of direct care workers in the U.S. belong to racial or ethnic minorities. A study cited in the IFAS report found that organizational cultural competence-the ability to interact effectively with people of different cultures-was a strong predictor of job satisfaction among direct care workers.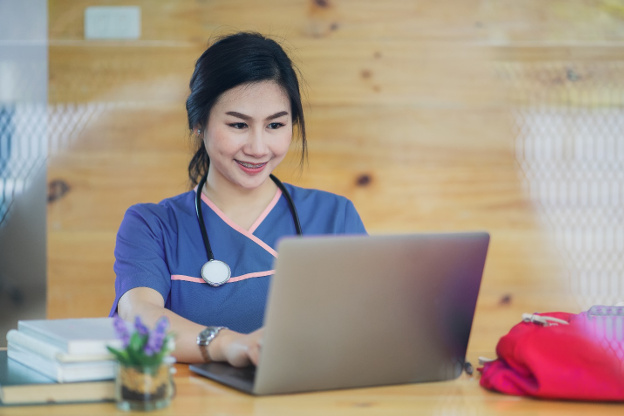 THE URGENT NEED TO REDUCE HEALTHCARE WORKER TURNOVER
The need for home health and home care aides is growing, and the stakes couldn't be higher as America's population ages. As the IFAS report shows, investing in comprehensive training programs is an important part of an overarching strategy to retain caregiver staff. Medcom can help.
MEDCOM'S HOME HEALTH, HOSPICE, AND HOME CARE TRAINING
Medcom offers a complete suite of online home health, hospice and home care training courses designed specifically for in-home caregivers. Our courses encourage professional staff development, boost employee retention and propel your care delivery to new levels of excellence.
Medcom's online courses satisfy state and federal mandates and meet in-service and continuing education needs. Our robust Learning Management System allows viewers to access courses anywhere, anytime from a tablet, cell phone, or desktop computer. Administrators can track course completion, issue certificates, and produce reports at the touch of a keystroke.
For more information or to set up a free demonstration, please contact Medcom at 800-541-0253, or email customerservice@medcominc.com. Click here to view our home health, hospice and home care course titles.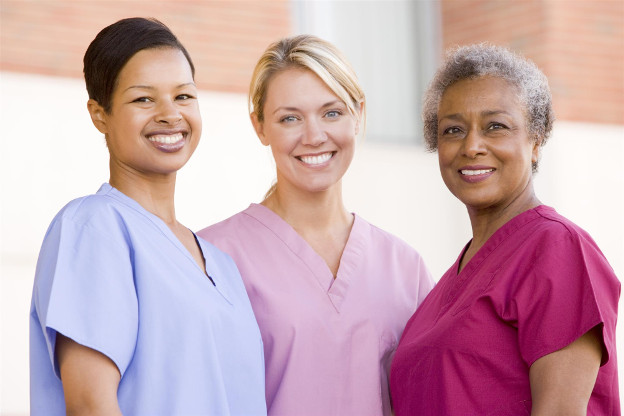 ABOUT MEDCOM
For more than 50 years, Medcom has been a trusted education provider among healthcare professionals, students, patients, and their loved ones. Our vast library of products is used nationwide by universities, hospitals, long-term care facilities, home health, hospice, and home care providers.
Medcom offers a complete suite of online education, including nursing CE programs, to help ensure quality care. Our award-winning products not only meet regulatory compliance, but the Medcom solution is cost-effective, meets in-service and continuing education needs, and boosts employee retention. To ensure the highest level of quality, we have worked with leading healthcare and professional organizations, such as the American Lung Association, Johns Hopkins Hospital, and Mayo Clinic. To learn more, visit www.medcomrn.com
SOURCES: