CULTURAL COMPETENCE IN HOME HEALTH, HOSPICE, AND HOME CARE
The need for cultural competence in home care is growing as America's population becomes more diverse and as more seniors choose to age in place.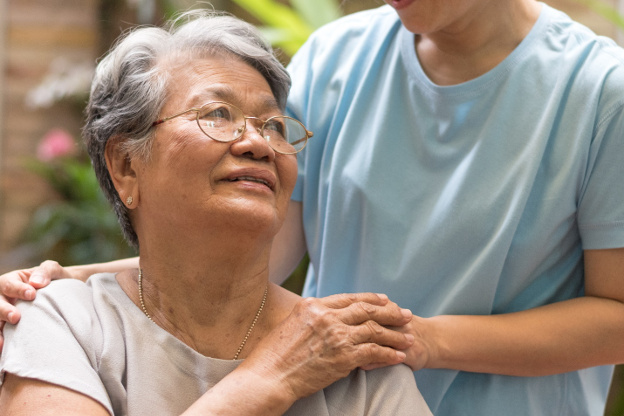 Healthcare workers at all levels must have a certain level of cultural competence to adequately care for patients. This is especially true for nurses and other direct care staff who work with patients at home.
In home settings, patients have more control over their care. They may be quicker to dismiss a nurse or aide they perceive as insensitive or indifferent to their needs or with whom they have difficulty communicating.
Online hospice and home care training programs are an affordable and effective way to ensure direct care workers have the information they need to deliver culturally competent care.
WHAT IS CULTURAL COMPETENCE?
Cultural competence is the ability to effectively communicate with people of different cultures and backgrounds. The goal of cultural competence in health/home care is to provide high-quality care to every patient, regardless of race, ethnicity, culture, or English proficiency or literacy.
A caregiver who is culturally competent is curious, respectful, and responsive to their patients' beliefs and preferences. While there's no way for home care staff to know all the nuances of every culture, with the right training they can learn how to assess patients' cultural backgrounds and language skills to communicate more effectively.
AMERICA IS BECOMING MORE DIVERSE
The American population is aging and becoming more culturally diverse every year.1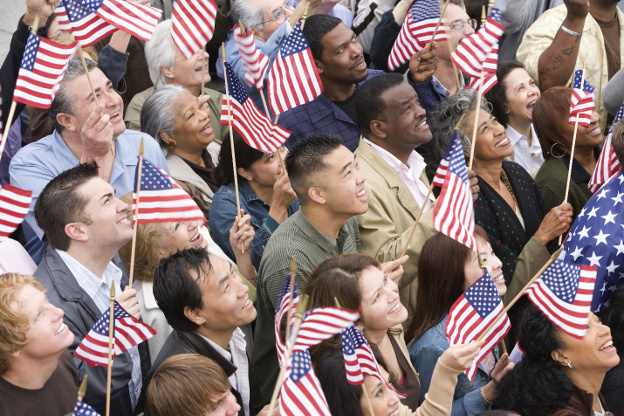 Consider the following:
In 1970, around 1 in 5 people were a race other than white in the U.S.; by 2000, that number fell to 1 in 4 people.
While non-Hispanic whites are projected to remain the single largest racial/ethnic group in the coming decades, 1 in 3 Americans will be a race other than white by 2060, according to projections.
People of two or more races are the fastest growing racial/ethnic group in the U.S. today, with projected growth of 200% by 2060.
The population of Asians in the U.S. is projected to double in the next 40 years; the population of Hispanics is projected to nearly double in that time.
The healthcare workforce is also becoming more diverse, especially in the home care industry. Personal care aides, home health aides, and nursing assistants are mostly people of color (58%); 9 in 10 are women.2 These workers tend to spend the most time with patients, assisting with activities of daily living like dressing, bathing, and eating.
Conversely, there's less diversity among the registered nurses (RNs) and other healthcare professionals who typically oversee paraprofessional home care workers. Most RNs today are non-Hispanic whites (76%); eighty-nine percent are women.3
Yet reports show this is changing. The supply of Hispanic and other minority RNs has been increasing and is expected to continue to increase in the coming decades. The demand for Hispanic, black, and other minority nurses is also projected to increase, reflecting our nation's changing demographics.4 This is generally seen as a positive change, as a diverse healthcare workforce is linked to increased patient satisfaction, greater access to care for minority populations, and better patient-clinician communication.4
The diverse racial makeup of both the American public and the healthcare workforce, especially at the paraprofessional level, highlights how important cultural competence is not only between caregivers and patients but also between healthcare supervisors and their subordinates.
TRAINING HOME CARE STAFF ON CULTURAL COMPETENCY
So, how do home care workers become culturally competent caregivers?
It starts with employers. Home health care, hospice, and home care providers must lead by example by prioritizing cultural competence within the organization.
Federal agencies have issued standards and guidelines for cultural competence in healthcare. The Office of Minority Health at the Department of Health and Human Services (HHS), for example, issued national standards on culturally and linguistically appropriate services (CLAS) in health care. Providers can use these and other guidelines as a blueprint to improve care.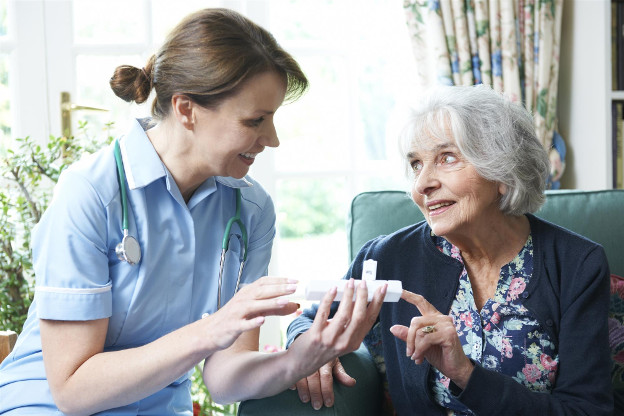 Strategies for cultural competence at the organizational level include:
Establishing policies and procedures in place that promote cultural competence. This means committing the necessary resources and coordinating with community groups to ensure the delivery of culturally competent care.
Recruiting and retaining minority staff.
Providing cultural competence training to direct care workers . Making training accessible is key. More and more healthcare providers today are utilizing online home care training, hospice care training, and home health care training programs, which allow viewers to access courses at their convenience anywhere, anytime on internet-connected devices.
Ensuring patients have access to printed resources, audiovisual materials, and public service announcements in their spoken language . Approximately 20% of the U.S. population speaks a language other than English at home; nearly half of those individuals (9%, or 24 million people) have limited proficiency in English.5 Language barriers prevent many people in the U.S. from accessing satisfactory health care. It's vital for health care providers to ensure patients can get the information they need to make informed decisions about their care.
Including family members in healthcare decision-making.
Providing interpreter services.
Using community health workers. Community health workers can provide interpretation and translation services, culturally appropriate health information, counseling and guidance on health behaviors, and more.
Strategies for healthcare workers include:
Understanding family traditions and dynamics. When and how is it appropriate to communicate with family members? Which family member(s) plays the dominant role? Should the caregiver be assertive or take a more passive role?
Being aware of communication preferences . What is the client's preferred form of address-first name basis or formal address? How should family members be addressed? Which physical gestures are appropriate/inappropriate? Is eye contact acceptable, or should it be avoided?
Understanding values related to health and wellness. How is medicine practiced in the client's culture? Which practices are prohibited? How does the client view death and dying? This is especially important for hospice workers.
Understanding the personal space and physical contact preferences. Which types of physical contact are acceptable or prohibited? What are the client's expectations about personal space?
Understanding dietary customs . Are certain foods prohibited for religious/personal reasons?
Understanding how time is viewed in the client's culture. When are good or bad/inconvenient times, according to the client? Different cultures-Americans versus Mexicans, for example-perceive time very differently; here's a good explainer .
Understanding social customs. What, if any, rituals are important to the client and their family? What are important dates to them? How does this affect when and how the caregiver can deliver care?
Every person's cultural background influences their beliefs, values, and attitudes. When home care nurses and aides actively work to understand and respect the cultural values of the clients they serve, they're better equipped to deliver quality care.
Home care workers, especially at the paraprofessional level, need support from their employers. Online and DVD training programs are an affordable way for home health, hospice, and home care providers to help staff become more culturally competent.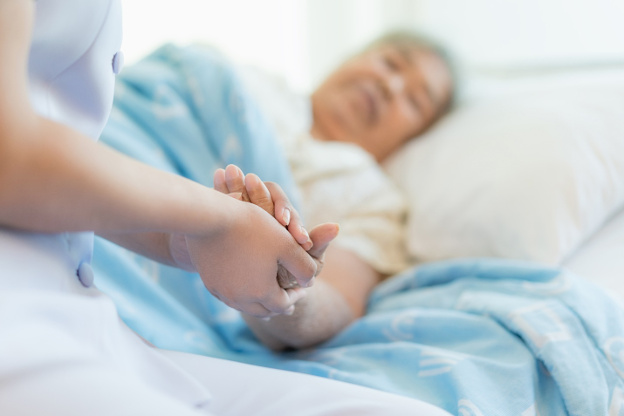 MEDCOM'S FEATURED SERIES: CAREGIVER TRAINING
Medcom has developed a complete suite of 28 courses designed specifically for in-home caregivers. Our comprehensive Caregiver Training Series covers a broad range of topics, from cultural competence, to bathing and grooming, to end-of-life care.
The affordable series is designed to provide caregivers with 14 hours of healthcare education in a simple, easy-to-follow format. Caregivers can access these courses anytime, anywhere, on any device with an internet connection, and they'll earn certificates of completion upon passing the post-review tests.
For more information and a free preview of Medcom's Caregiver Training Series, please contact Medcom at 800-541-0253, or email customerservice@medcominc.com
Click here to view our complete catalog of home health, hospice, and home care training courses.
ABOUT MEDCOM
For more than 50 years, Medcom has been a trusted education provider among healthcare professionals, students, patients, and their loved ones. Our vast library of products is used nationwide by universities, hospitals, long-term care facilities, home health, hospice, and home care providers.
Medcom offers a complete suite of online education videos for nurses and other healthcare professionals, as well as nurse CE programs, to help ensure quality care. Our award-winning products not only meet regulatory compliance, but the Medcom solution is cost-effective, meets in-service and continuing education needs, and boosts employee retention. To ensure the highest level of quality, we have worked with leading healthcare and professional organizations, such as the American Lung Association, Johns Hopkins Hospital, and the Mayo Clinic. To learn more, visit www.medcomrn.com
Sources :