HELPING FAMILIES RECOGNIZE WHEN A LOVED ONE CAN NO LONGER LIVE AT HOME
The realization that a loved one can no longer fully care for himself or herself can be painful for family members. When the boundlessly energetic grandmother or tough-as-nails dad a person grew up with is no longer able to take care of themselves in the most basic ways, it can conjure up a whole range of feelings-sadness about their loved one's advanced age, worries about who will care for their family member, and even fears about their own mortality.
The onset of dementia is a common reason people become unable to care for themselves. Other reasons include sundowner syndrome (often associated with dementia) and home safety issues. Caregiver stress-the physical, mental, emotional, and financial impacts of being the primary caregiver for another person-can also make caring for a loved one unmanageable.
Below we'll uncover tools, such as educational healthcare videos and information that long-term care facilities, assisted living facilities, insurance companies, and other providers can use to help families recognize signs that a loved one can no longer live at home. We'll explore the different types of care available, cover what family members should look for when researching different care options and facilities, and look at how family members can broach the conversation of assisted living or nursing home care with their loved one.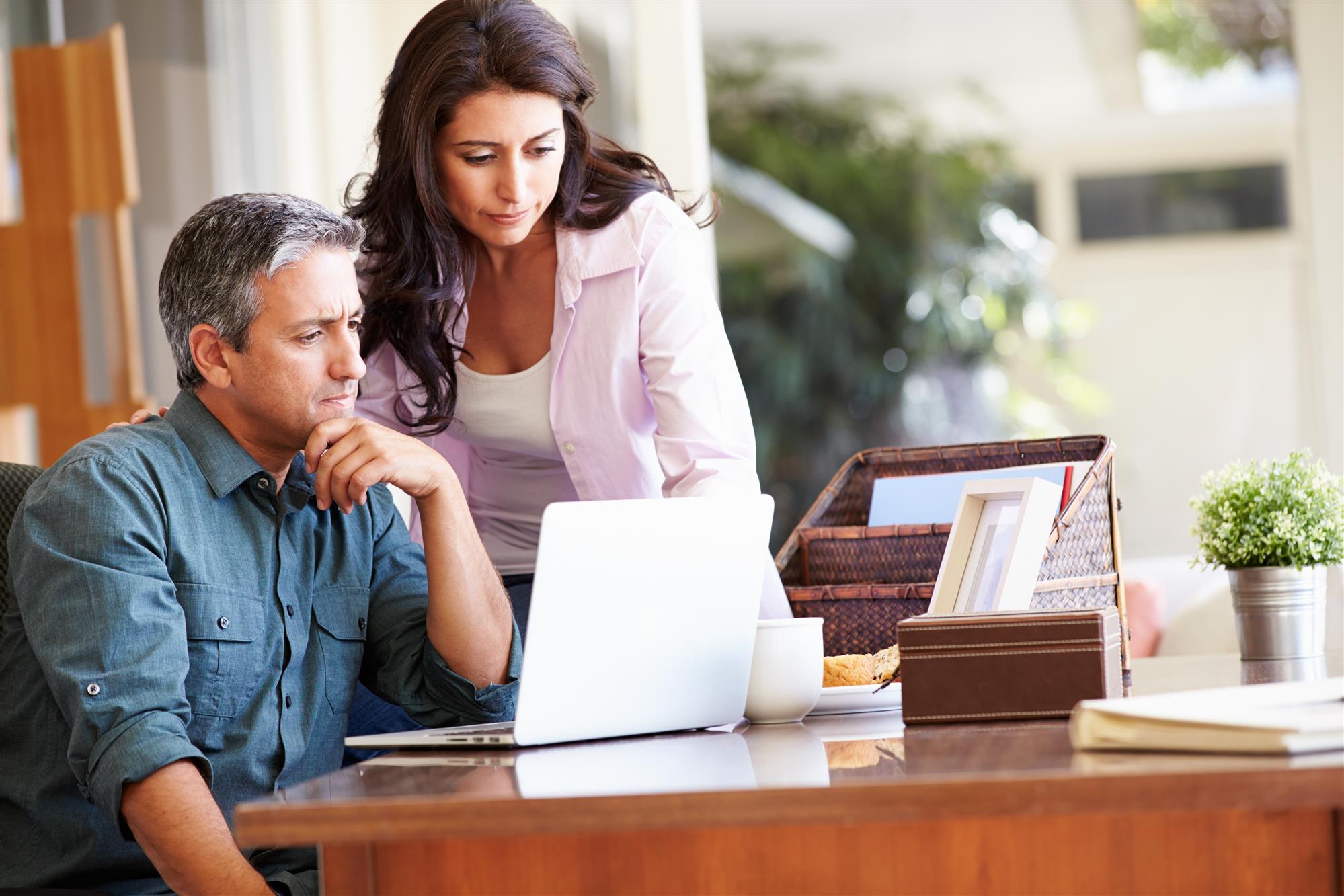 What Is Normal Aging?
A mild decline in cognitive abilities, including a reduction in visual and verbal memory, visuospatial abilities, and immediate memory, is a normal part of aging. Although Alzheimer's and other forms of dementia are often associated with elderly individuals, dementia is not a normal part of aging. Some of the symptoms of dementia include:
Getting lost in familiar places
Forgetting recent events
Asking the same questions repeatedly
Changes in personality
Odd or inappropriate behaviors
Apathy
Changes in language or comprehension
Because dementia can limit a person's ability to manage even their most basic needs, such as eating, dressing, and bathing, the onset of dementia is often what prompts families to seek out skilled nursing care for a loved one. Let's look at additional signs that a loved one may require a greater level of care.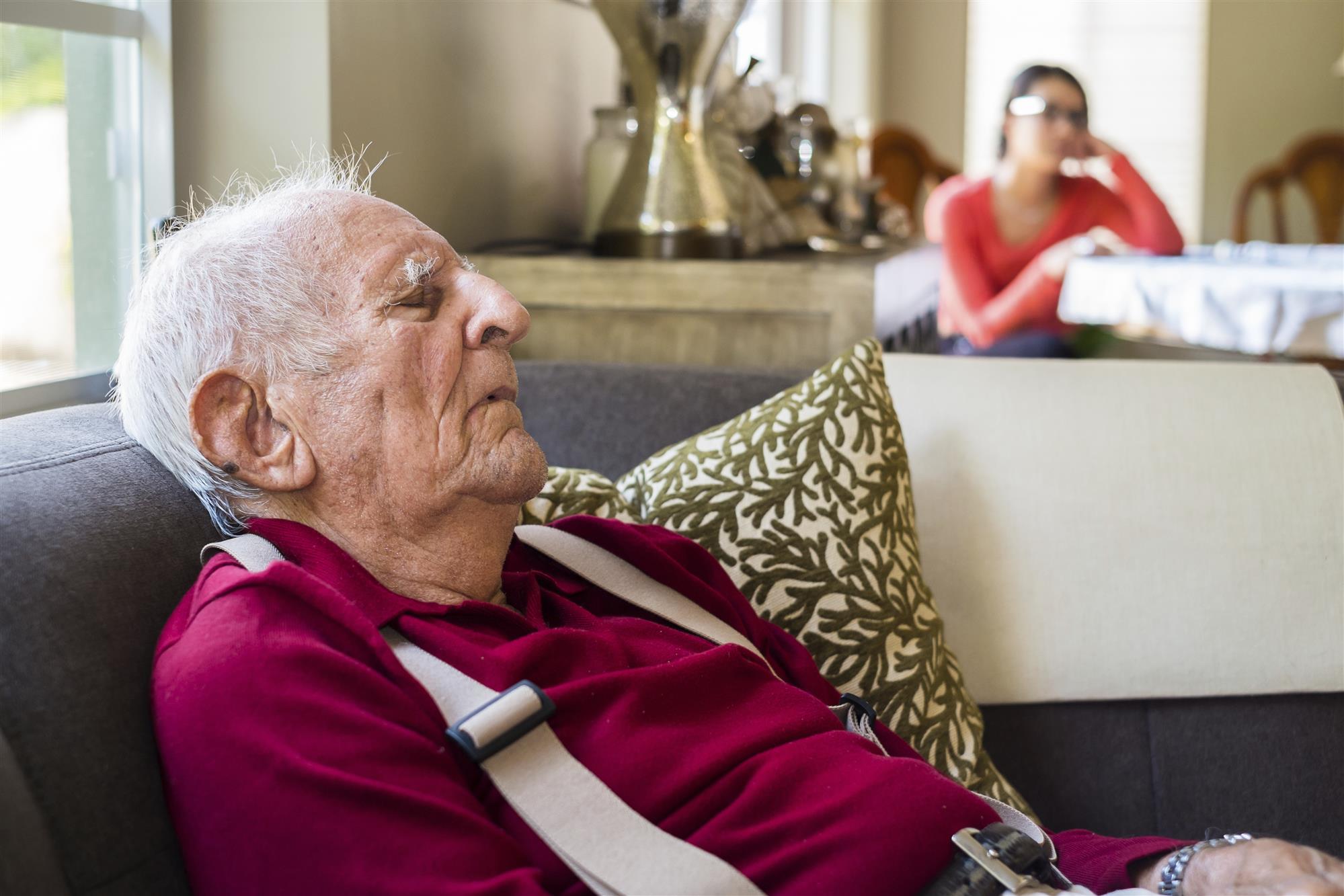 Signs a Loved One Can No Longer Live Alone
When the safety and quality of life of a person is compromised-whether they live alone, with a spouse, or with a family caregiver-it's time for the family to think about an alternate living arrangement. Some of the signs a person needs additional help include:
Home safety issues -If a person is unsafe in their current home and unable to receive all they need from a family caregiver, the family should consider assisted living or skilled nursing care.
Wandering -A telltale sign of later-stage dementia, wandering presents a significant risk to an individual, by increasing the probability of falls and injuries, and other problems.
Worsening health -When a person has a health condition like diabetes, COPD, or congestive heart failure that is getting progressively worse, they will inevitably require a greater level of care.
Increasing difficulty with ADLs -When everyday activities like dressing, grooming, bathing, and shopping become too difficult to manage, it may be time for assisted living or residential care.
Caregiver stress -Caring for a loved one can be incredibly draining for family members-physically, emotionally, mentally, and financially. This is especially true when an elderly person becomes the caregiver for their elderly spouse. It's also not uncommon for a parent with children at home to become the caregiver for their own parent(s)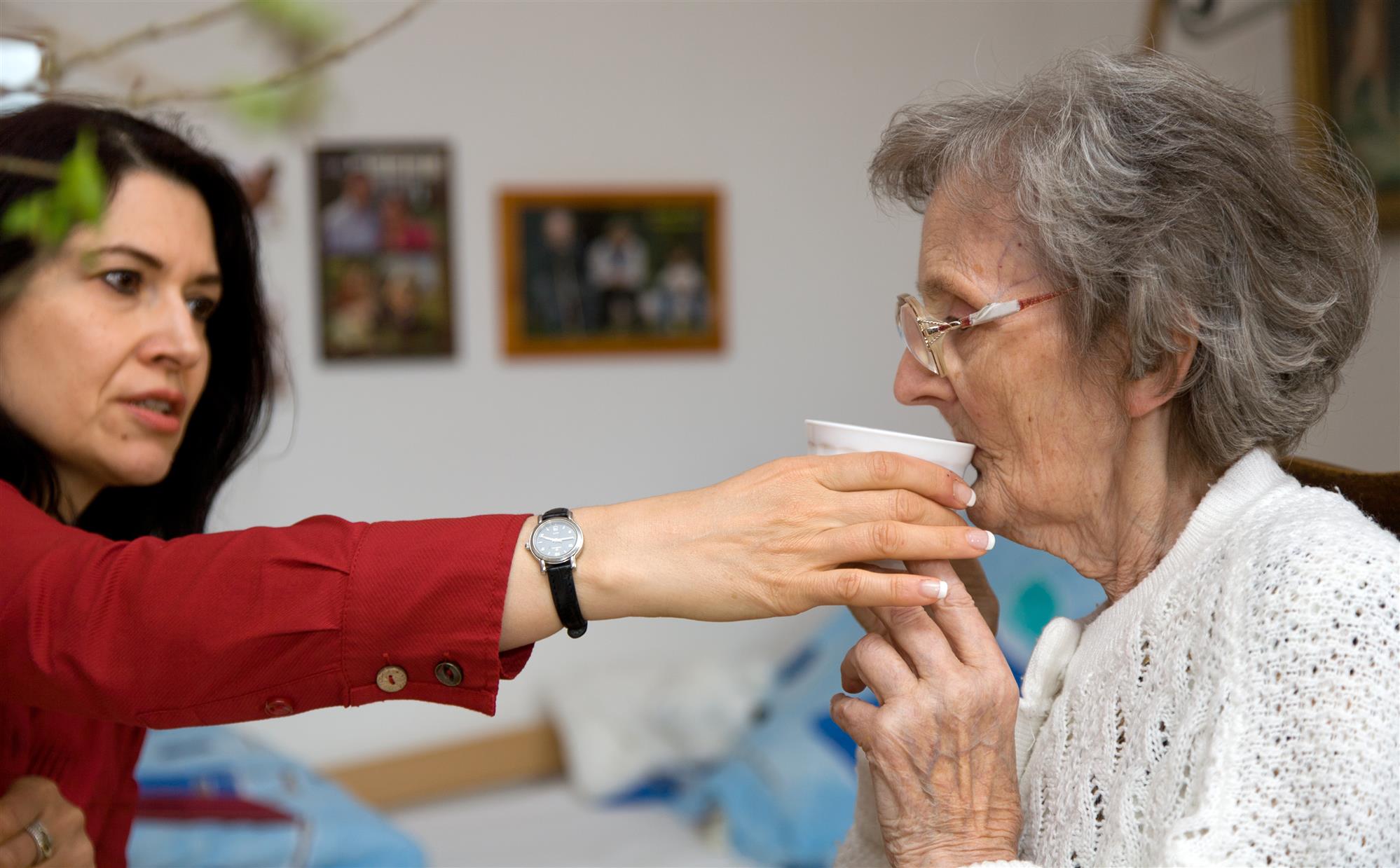 Different Types of Care and Elder Care Communities
At-Home Caregivers – In-home caregivers assist with a person's day-to-day living needs, managing medications, preparing meals, and providing help with bathing, dressing, grooming, light housecleaning, taking walks, and some errands.
Adult Daycare – These facilities provide care in a facility or community-based environment during the day only; care typically includes meals and social and/or recreational activities.
Residential Care – There are several types of residential care, including:

Assisted living – Designed for individuals who need assistance with the activities of daily living (ADLs) and transportation, assisted living combines apartment-style housing with private caregiver support, and, often, social activities. Health care is often provided by outside companies.
Skilled nursing home – These facilities provide round-the-clock medical care, hygiene care, meals, some activities (e.g., group games, ice cream socials, etc.), and housekeeping.
Continuing care retirement communities – Designed to meet the changing needs of seniors over time, these communities typically feature fully-independent homes and assisted living apartments, as well as skilled nursing facilities.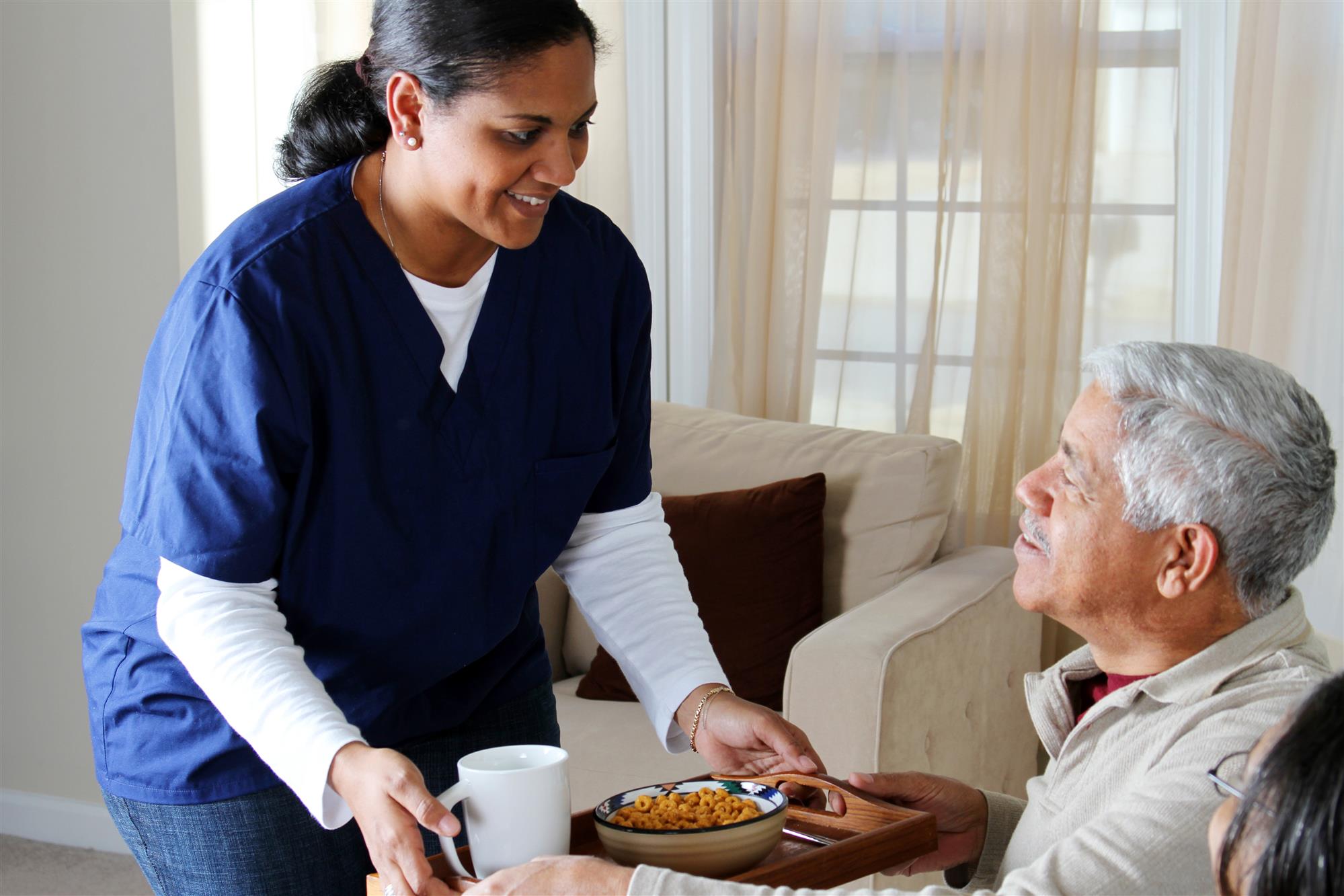 Finding the Right Facility: What to Look For
Choosing the right facility will depend on the level of care a person needs. Those who need help with the activities of daily living, such as meal planning and preparation, dressing, bathing, and housekeeping, but whose cognitive abilities are sound, may do well in an assisted living community. Here they can get help with basic needs and have plenty of opportunities for socializing and making new friends.
Those who need round-the-clock medical attention will require the care provided by a skilled nursing facility. Families seeking out a skilled nursing home for their loved one should visit different facilities to ensure that there is 24-hour care, and that the facility is well-staffed and provides quality care to residents. The Centers for Medicare and Medicaid Services (CMS) have developed a Five-Star Quality Rating System to help families compare nursing homes and identify which questions to ask, such as:
Is the facility clean and well-kept?
Is it warm and welcoming, with pleasing art displayed?
What are the furnishings like?
Is the temperature comfortable for patients?
Is facility well lit?
Is it noisy inside?
How many residents live at the facility, and what is the patient-to-staff ratio?
Are there enriching activities available for residents (e.g., ice cream socials, bingo nights, etc.)?
Are there separate units for residents with special needs (e.g., dementia, rehabilitation, etc.)?
Do staff members treat residents kindly and respectfully? Do they address patients by name, and do they knock before entering residents' rooms?
What is the smoking policy?
Are background checks conducted on staff members?
How many doctors, registered nurses, and other skilled health workers are on-site at any given time?
What is the facility's policy on training and continuing education?
Does the same team of nurses and CNAs work with residents four to five days a week?
Is at least one doctor and one social worker on staff full-time?
Can residents keep some of their own furniture in their room?
Do residents have access to a window and a phone?
How close is the nearest hospital?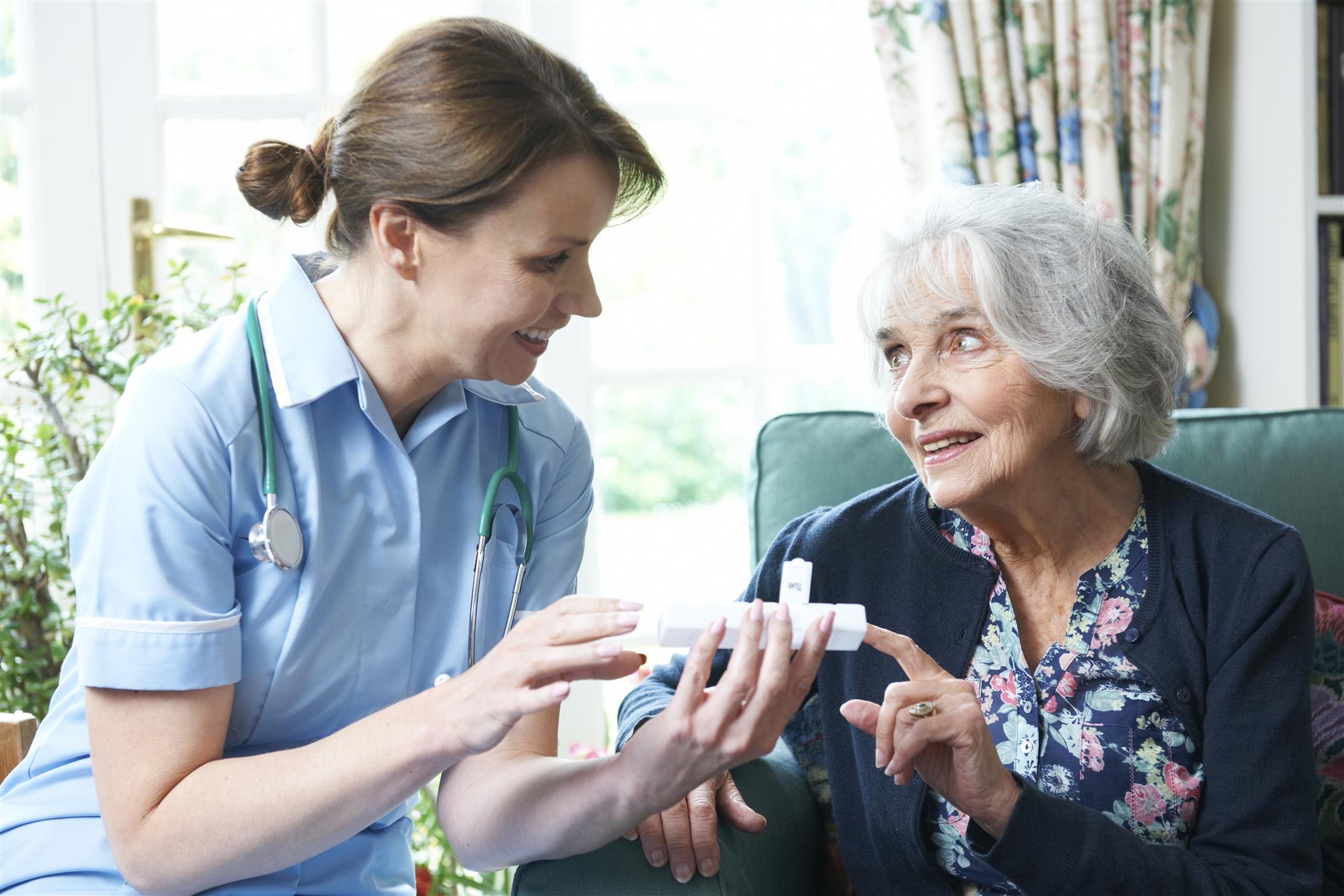 Costs of Assisted Living/Skilled Nursing Home
The cost of residential senior care varies, and can be significant-as much as $50,000 a year or more. It's important to note that not all facilities have a comprehensive rate. Laundry, medication, incontinence care, and recreation can be separate fees in some facilities, for example. Residents may be expected to pay for television rental/cable, beauty or barbershop charges, telephones, newspapers, private ambulances, dentures, hearing aids, and eyeglasses.
Family members should ask about the pricing structure at the facility they are considering. Is the monthly cost comprehensive, or are there separate charges for certain things? If so, what comes at an extra cost? Families should also ask what portion Medicare/Medicaid will cover. Individuals whose assets have been exhausted may be able to get skilled nursing home care covered entirely by Medicare and/or Medicaid.
Some people opt to purchase long-term care insurance in which the person pays a recurring fee (premium) to help plan for long-term care expenses. These plans are typically purchased while the individual is still in good health, in anticipation of future needs.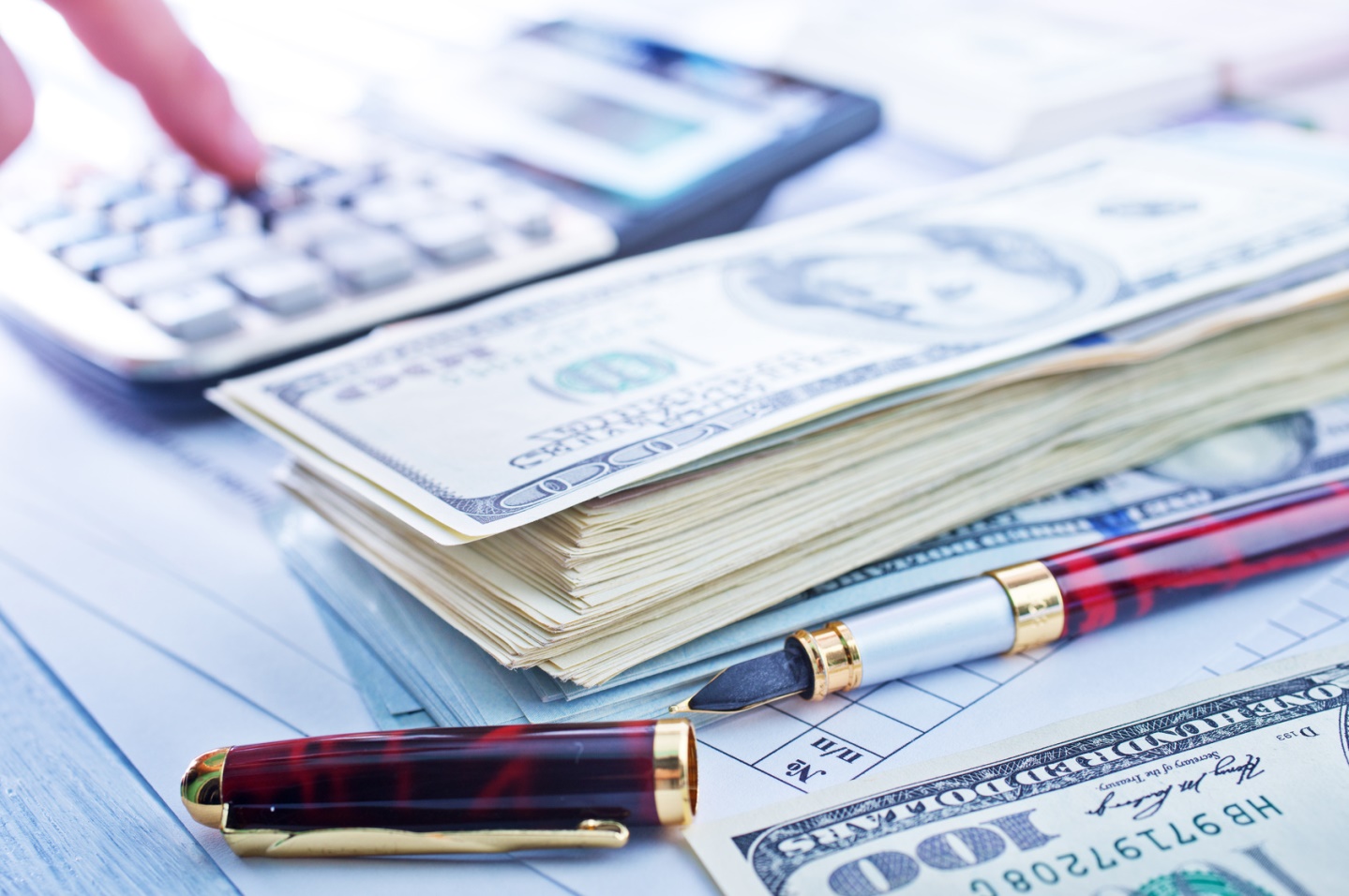 Patient Rights at Care Facilities
Skilled nursing facilities must provide family members with information about residents' legal rights, which family members should review carefully and keep in a safe place once they have chosen a facility. These rights include (but are not limited to):
Freedom from discrimination
Freedom from abuse and neglect
Freedom to be treated with respect
Freedom to manage their own money or choose someone to do it for them
Right to medical care
Right to have visitors
Right to file complaints
A Note About Advanced Directives
Advanced directives are instructions (in the form of a written document) a person makes regarding future healthcare decisions in the event they are unable to make those decisions for themselves. There are two main types of advanced directive-a "living will" and a "durable power of attorney," the latter of which is sometimes called a "medical power of attorney."
Advanced directives may include do-not-resuscitate (DNR) orders. These are legal orders that withhold cardiopulmonary resuscitation or advanced cardiac life support to respect the patient's wishes. DNR orders specifically apply to situations in which a patient would require intubation, assisted breathing, or CPR. The term "natural death" is increasingly being used in place of DNR, as many believe the former better reflects what is happening to the patient-that is, allowing the patient to die naturally without medical interventions.
Advanced directives typically must be certified by two physicians. It's important to note that each state has its own laws regarding advanced directives, so family decision makers should understand the laws of their state.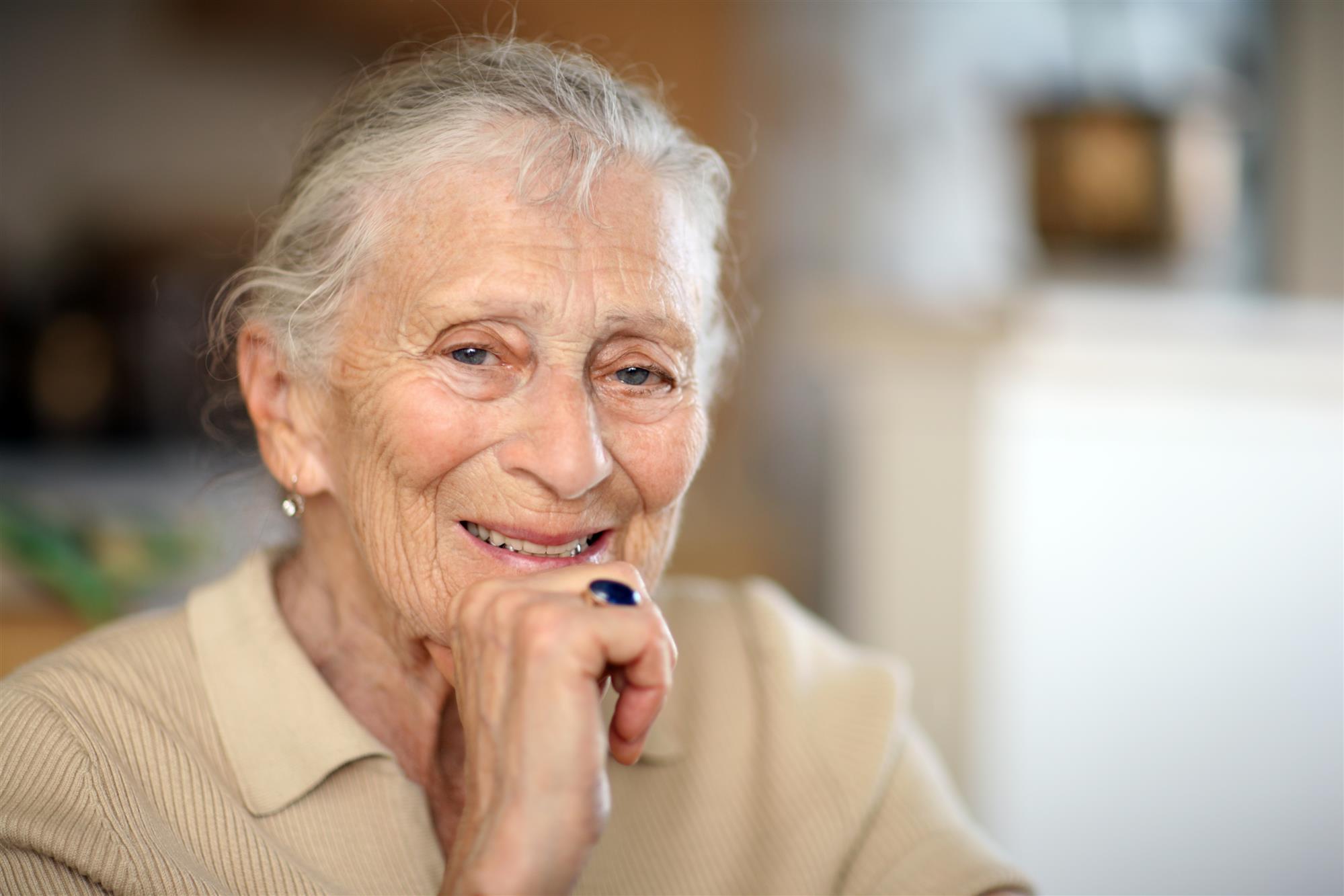 Having the Conversation
Broaching the subject with a loved one about transitioning to a skilled nursing home or other care facility often takes on a sense of urgency after a person has suffered a fall or major injury. It's a difficult conversation, especially when the family member in need of care is resistant or outright refuses the transition.
It may take several tries, but family members should be persistent in continuing to have conversations with resistant parents/loved ones. It's important for family members to be respectful and calm in their approach, and not try to force their loved one into submission. Ultimately, it may take the person falling or experiencing a gas or electricity shut off because they forgot to pay the bill in order to realize they need additional help. Ultimately, the wishes of the person must be respected, but eventually those who were initially resistant come around to the idea.
Medcom is a leading provider of educational and continuing education healthcare videos, including educational videos for nurses and other healthcare professionals. Our video "When Someone You Love Can't Live at Home" is an ideal tool for long-term care providers, assisted living facilities, nursing homes, and other senior care facilities to help families make the often difficult decision of transitioning an elderly loved one into assisted living or nursing home care.