THE IMPACT VIDEO IS HAVING ON TRAINING AND EDUCATION
Instructors have long used videos in classrooms and other learning environments to improve engagement and help learners absorb complex information. Videos have become even more popular in recent years in response to the widespread adoption of online video streaming and the emergence of innovative new teaching strategies.
The days of the "sage on stage" (with a lecture as the central focus of a course) are not necessarily over, but teaching is becoming more diversified as we move deeper into the new millennium-and that's a good thing!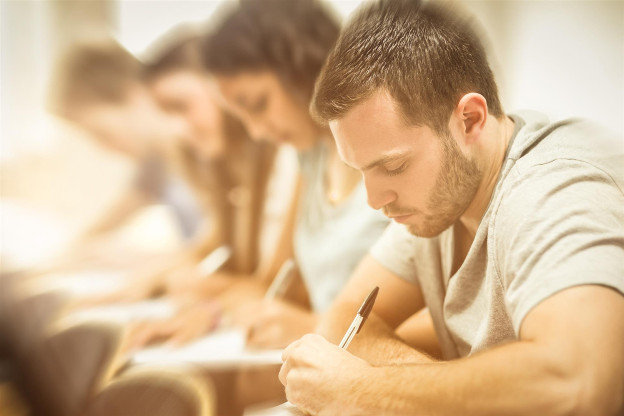 Research has shown that people learn abstract and novel concepts more easily when the information is presented both verbally and visually. 1
Videos are an excellent tool for teaching and training, providing learners with an audio-visual experience. Videos can be used as a primary vehicle for information delivery or integrated into existing programs.
Studies have shown that well-designed videos that use on-screen text and graphics, break up material into consumable bits and include only essential, non-extraneous information that helps learners retain more information than verbal presentation alone.2
THE BENEFITS OF VIDEO FOR LEARNING
Videos can be used in a wide range of settings, from colleges and universities to businesses to healthcare facilities. Here are some of the benefits of using videos for education and training:
Videos help address different learning styles ; some people are highly visual learners and find it difficult to visualize information through narration alone.
Videos provide more control ; learners can pause videos and repeat or skip sections as needed and they can watch on their own time.
Videos can help facilitate critical thinking and problem-solving ; narrated step-by-step demonstrations or illustrations that show learners how to work through a problem are particularly effective.
Videos can be used to demonstrate procedures ; regardless of a person's primary learning style, there is no substitute for seeing a procedure being performed step-by-step.
Videos can help people with mastery learning ; viewing complex clinical or mechanical procedures repeatedly can help learners remember the information.
Videos are visually appealing and entertaining ; images convey information much more quickly than words and making learning fun will almost certainly improve learner engagement.
Videos enable instructors to reach a larger and potentially more diverse audience .
Videos can be integrated with other web resources (e.g., online quizzes and reading materials).
Videos have a broad reach ; they allow organizations to teach and train hundreds or even thousands of learners remotely.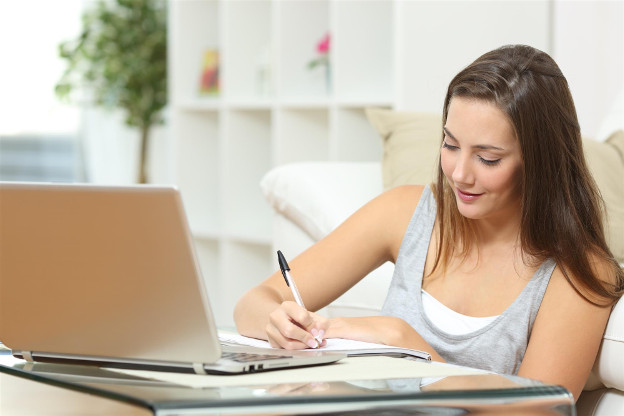 THE EVER-EVOLVING CLASSROOM
The digital revolution has transformed the world in many ways, and education is no exception. Technology plays an integral role in most institutions today, and videos are a core part of many learning programs. Let's look at how learning environments are changing.
Blended Learning : Learning that exclusively takes place in brick-and-mortar classrooms is becoming a thing of the past. Blended learning combines online resources (such as videos, quizzes, and exams, etc.) with in-person instruction or training.
Educators and instructors often make course material available online via a learning management system (LMS) or course management system (CMS), which learners can access on their own time, day or night.
Flipped Learning : An increasingly popular style of blended learning is the flipped learning model, so named for how it "flips" the traditional teaching model on its head.
Instead of attending a traditional lecture followed by class, with flipped learning learners view instructional content (e.g., videos, online lectures, reading materials) before class and then come together in a face-to-face class session. Learners may also collaborate in online discussions or do their own research before the class session and homework is often done in class, either independently or in groups.
Flipped learning is a more student/learner-centered approach. It redesigns and redefines in-class time and activities, which might include:
Problem-solving exercises
In-depth lab experiments
Skill development
Discussion and debate
Document/text analysis
Peer-reviewing exercises
Flipped learning environments typically allow more time for collaboration, problem-solving, group work, and research. In-class time is geared toward deeper exploration of topics and more hands-on involvement from learners.
Flipped learning allows learners to explore and digest course materials at their own pace on their own time-one of its main advantages.
Videos (DVD or online) are ideal for flipped learning classrooms, providing a vehicle for learners to receive instruction on their own time at their own pace. They can take breaks, pause videos, rewatch sections and call up other resources (textbooks, web pages etc.) as needed.
"Constructivist" Learning:Constructivism (in the context of education) is a science-based theory that says people create their own understanding of the world based on their own experiences and prior knowledge. Constructivism emphasizes an active learning environment that includes problem-based, project-based and inquiry-based learning, often involving real-world scenarios.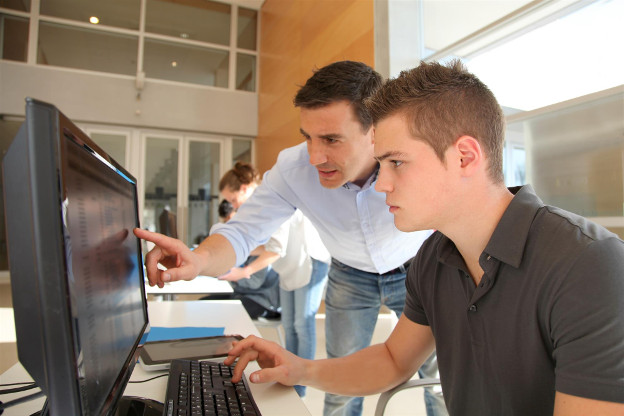 Here are some ways constructivist classrooms differ from traditional ones:
Constructivist classrooms shift the focus from the instructor to the learner; instructors act more as facilitators and mentors (sometimes called "guides on the side"), encouraging learners to explore ideas, reflect on information and form their own conclusions.
Constructivist learning is mostly interactive, while traditional learning is based mostly on repetition.
Constructivism sees knowledge as dynamic rather than static, changing based on a person's experiences.
In constructivist classrooms, learners tend to work in groups, while in traditional learning environments learners tend to work mostly alone.
Constructivist learning doesn't deny the value of expert knowledge or dismiss the importance of the teacher or instructor. Rather, it changes the role of learners from passive recipients of information to active participants in the learning process.
Videos are ideal for this kind of learning environment and can be used both in and outside of the classroom to provide learners with essential information and instruction.
VIDEOS FOR HEALTHCARE EDUCATION AND TRAINING
Video is increasingly impacting healthcare training and education-with positive outcomes. One study showed watching medical videos was beneficial for gaining clinical skills, changing attitudes, encouraging cognitive learning and retaining knowledge among learners.3
Videos provide learners with a close-up visual presentation of demonstrations and examples of real-life practices, such as properly changing a tracheostomy tube, inserting an IV and making a patient bed.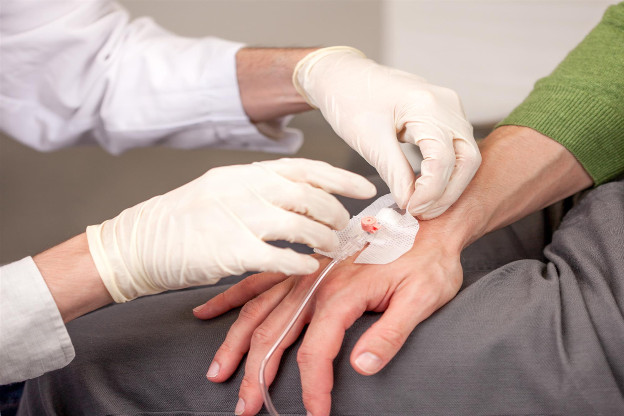 Healthcare education providers and medical facilities can use videos in a range of ways, from playing a DVD in a classroom setting, to embedding streaming videos in online course materials for learners to view individually. Video can be used as the primary lesson or to supplement a curriculum.
Videos delivered via a learning management system have the potential to reach hundreds or even thousands of learners. This is especially helpful for delivering training and continuing education at large organizations, including those that have multiple facilities in one or more states.
Additional benefits of using videos in healthcare settings:
Videos present procedure demonstrations visually in a way that can't be explained verbally or in text; learners do not have to create their own mental pictures of the material to understand it.
Videos allow learners to absorb information and study at their own pace; they can pause, skip, and repeat sections, as needed.
Videos help healthcare educators and trainers convey information more effectively, which can help reduce errors and improve patient outcomes.
Videos enable learners to gain insight and information from experts in the field.
Videos help increase emotional engagement.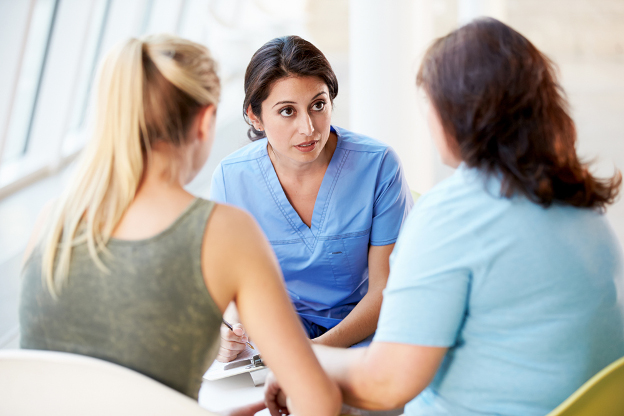 FEATURED HEALTHCARE SERIES :
MEDCOM'S MENTAL HEALTH NURSING CASE STUDY VIDEO SERIES
Nursing professionals who work with patients struggling with mental health conditions face unique challenges. They must be able to recognize the signs and symptoms of mental health conditions and encourage, nurture and treat patients living with emotional and behavioral challenges.
To support nursing professionals working in the mental health arena, Medcom offers a mental health case study video series for nurses . The collection features more than 50 case studies based on real-world scenarios.
Designed to augment and easily integrate into existing in-service and regulatory training programs, the series features some of the most common mental health cases nurses encounter in clinical settings, including topics ranging from adolescent cannabis use to anxiety and depression, to vascular dementia.
We've intentionally designed the nurse education videos in our mental health case study series with shorter running times so learners can more easily process the material and retain the information.
For more information about the series and to set up a free preview, please contact Medcom at 800-541-0253, or email customerservice@medcominc.com.
MEDCOM OFFERS A ROBUST CATALOG OF DVD AND STREAMING VIDEOS
Medcom has been producing and distributing quality healthcare education for more than 50 years. As a leading provider of DVD and streaming video courses, continuing educational materials, and print materials for the medical industry, Medcom has one the most extensive product catalogs in the industry.
Our programs can be integrated into existing learning management systems or delivered via our robust LMS platform. For organizations that prefer online video, Medcom's learning management system features all the tools administrators need to add users and track their progress. Our system provides:
Unlimited, 24/7 access to online courses
Onsite or offsite access using any mobile device or desktop computer
Post-tests with instant results
Protected administrator access to real-time data, including a variety of reports, all stored in a secure online database
Up-to-the-minute access to records of user progress and test scores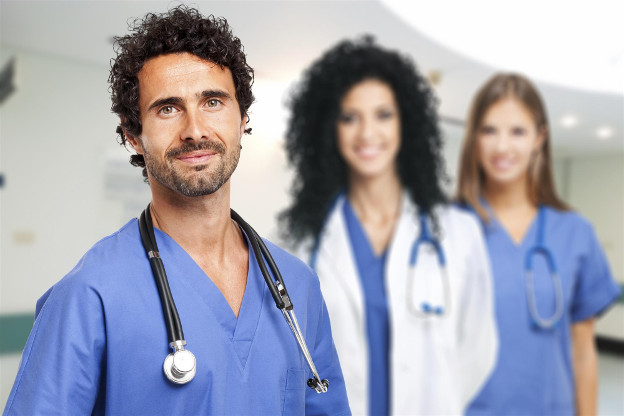 ABOUT MEDCOM
For over 50 years, Medcom has been a trusted education provider among healthcare professionals, students, and patients and their loved ones. Our vast library of products is used nationwide by universities, hospitals, long term care facilities, and mental/behavior health areas. Medcom offers a complete suite of online education, including nurse CE programs, to help ensure quality care. Our award-winning products not only meet regulatory compliance, but the Medcom solution is cost-effective, meets in-service and continuing education needs and boosts employee retention. To ensure the highest level of quality, we have worked with leading healthcare and professional organizations such as the American Lung Association, Johns Hopkins Hospital and Mayo Clinic.
SOURCES