CREATING AN EMERGENCY PREPAREDNESS CHECKLIST FOR HOSPITALS OR HEALTHCARE FACILITIES
Emergency preparedness is vital for hospitals and other healthcare facilities, including nursing homes and long-term care facilities. Failure to adequately plan for natural disasters (hurricanes, earthquakes, tornadoes, blizzards, landslides, etc.), influenza pandemics, and mass casualty incidents can leave healthcare staff scrambling to provide adequate treatment. Lack of preparation can ultimately lead to poor patient outcomes and loss of life.
LESSONS FROM HURRICANE SANDY
If hospitals and healthcare facilities learned one thing after Hurricane Sandy-the devastating Category 3 storm that ravaged the eastern seaboard in 2012-it was the importance of having a solid emergency preparedness plan in place.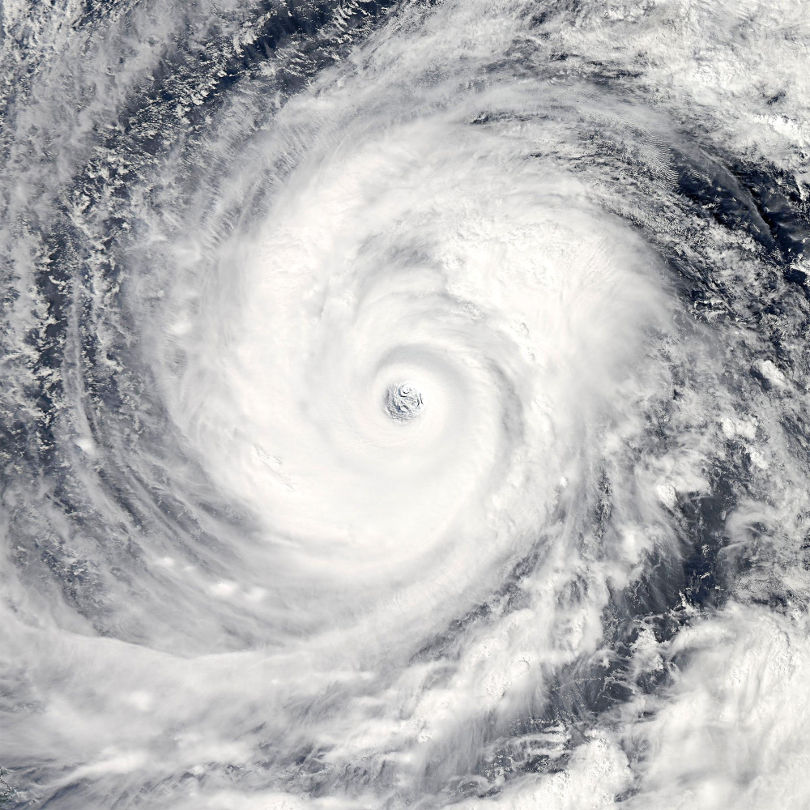 The states of New York and New Jersey took the hardest hit from Sandy. In New York alone, hospitals and healthcare facilities incurred $3.1 billion of the total $68 billion in damage caused by the massive storm.1
Flood-prone communities in these states endured some of the worst damage, which forced several hospitals to evacuate patients as electrical systems and elevators failed and emergency and exam rooms were flooded.2 Some hospitals were still closed a month or more after the disaster, taxing the healthcare systems of entire regions.3
Climate data suggests that climate change could increase the number of intense storms, especially in the mid-latitude regions that hold the most dense human populations and, in general, it is likely to make storms more intense.4
This makes emergency preparedness an area of critical importance for hospitals and healthcare facilities. Below, we've highlighted some essential items that should be included on an emergency preparedness checklist, per the Centers for Medicare & Medicaid Services (CMS). 5
Once a hospital or healthcare facility has created a solid emergency preparedness plan, periodic reviews, meetings, and training sessions with live lectures and medical videos can help ensure the plan is up to date.
ESSENTIAL ITEMS FOR EMERGENCY PREPAREDNESS CHECKLIST
Your emergency checklist should identify the following:
A detailed description of the task(s) to be completed
The status (not started, in progress, completed)
The name or initials of the individual(s) handling each task
Below are some of the most important action items to be included on an emergency preparedness checklist.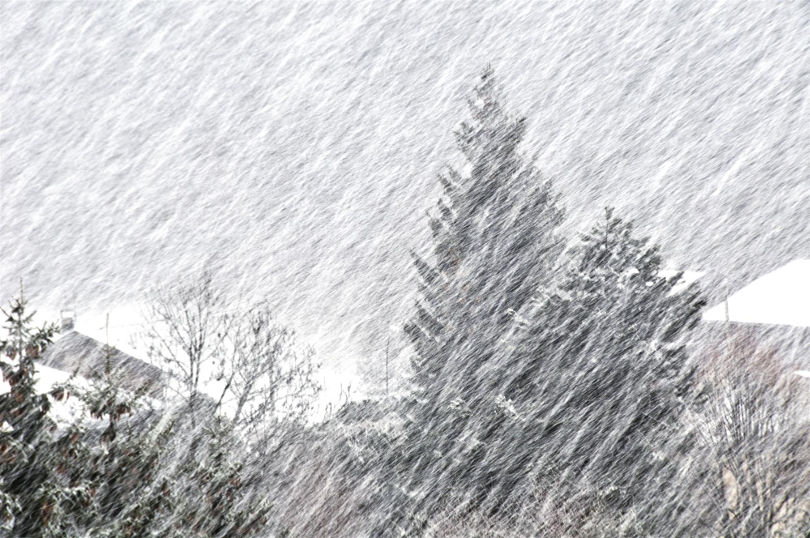 DEVELOP SHELTER-IN-PLACE PLANS
Transporting vulnerable patients and residents is risky, so evacuation should only be attempted if sheltering-in-place poses even greater risks. In the case of Hurricane Sandy, several hospitals, including New York University Langone Medical Center, lost power when generators malfunctioned; this, along with flooding and other problems, left them no choice but to evacuate patients.
To ensure your facility has an adequate plan for sheltering-in-place, do the following:
Establish measures to fortify facility structures against damage from winds, water, etc.; supplies, including plywood for windows, sandbags for flooding, etc. should be kept on hand.
Identify the safest areas of the building for sheltering-in-place.
Establish procedures to assess whether the facility is strong enough to withstand natural disasters like floods, earthquakes, and hurricane-force winds.
Ensure sufficient resources are available shelter-in-place for at least 7 days, including:

Emergency power, including backup generators, fuel supplies, and batteries
Enough potable water to last at least 7 days-this will vary depending on the location and population
An adequate supply of food and a list of the type/quantity of food available
Extra stocks of common pharmaceutical medications
Extra medical supplies and equipment

Establish procedures for collaborating with local police, fire, and EMS agencies, as well as the local emergency management agency on policies for sheltering-in-place versus evacuating the facility.
Identify and assign specific staff members to handle different tasks.
Develop a plan for emergency financing, including establishing emergency funds.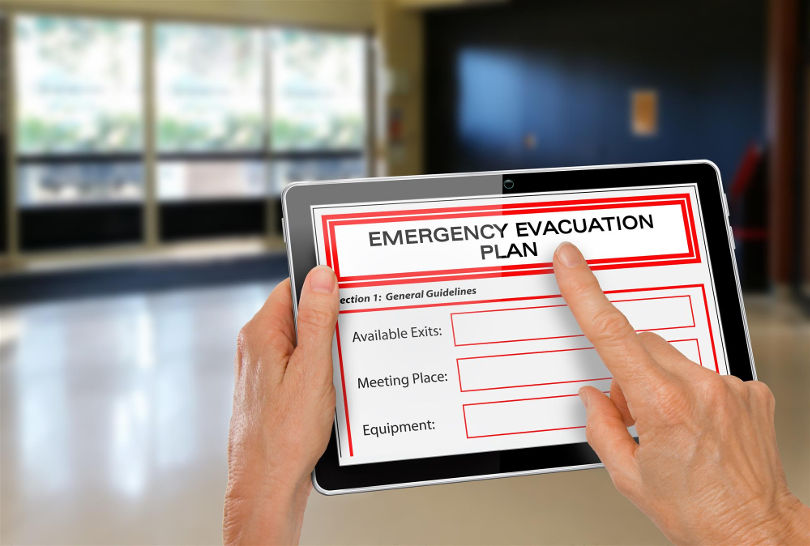 DEVELOP EVACUATION PLANS
Ensure that patients can be evacuated quickly and safely; if absolutely necessary, do the following:
Appoint an individual to implement evacuation of the facility (whether an outside evacuation order is given or not).
Establish evacuation locations (at least two: one primary, one backup), secured by a contract/agreement, with comparable facilities that have suitable space, utilities, security, and sanitation for patients, staff, and others. At least one evacuation location should be 50 miles away (in case of disasters that have a large impact zone).
Identify evacuation routes with alternatives, and create maps of those routes.
Document food and water (at least 1 gal/person) supplies needed, and establish the logistical support for transporting food and water in case of evacuation.
Ensure logistics for transporting medications are in place, including refrigeration for perishable meds; a registered nurse should accompany the transport person.
Establish procedures for transporting the records of patients/residents.
Establish procedures for notifying patients, their family members, and staff of the evacuation and communication methods during and after the evacuation.
Establish methods for tracking the arrival of each patient/resident at the evacuation facility.
Establish backup plan in case there is insufficient staff during the evacuation.
Identify staff member responsibilities for caring for patients/residents during and after the evacuation.
Ensure that the needs of wheelchair-dependent/bedbound patients are met (e.g., they have incontinence supplies and transfer boards, etc.).
Establish procedures to ensure that patients are accompanied by staff members at all times.
Establish procedures in case a patient should become ill or die en route.
Establish procedures for responding if patient/resident goes missing during an evacuation, including notifying law enforcement and nursing home staff.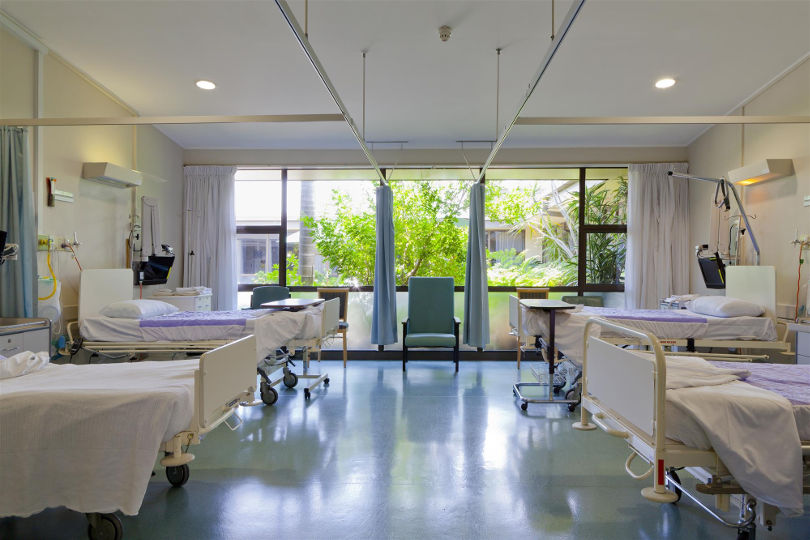 DEVELOP AN EMERGENCY PLAN
In order to safely shelter-in-place or carry out an evacuation, a facility needs an emergency plan, which should include the following information, at a minimum:
Information about the specific hazards of the region (e.g., hurricanes, earthquakes, blizzards, etc.)
Copies of local and state emergency planning regulations/requirements
A facility organization chart
Names and contact information of all facility personnel (updated regularly)
Information about building construction and any potential structural weaknesses
Detailed information about the needs of patients/residents
Information about which staff members will carry out which responsibilities during an emergency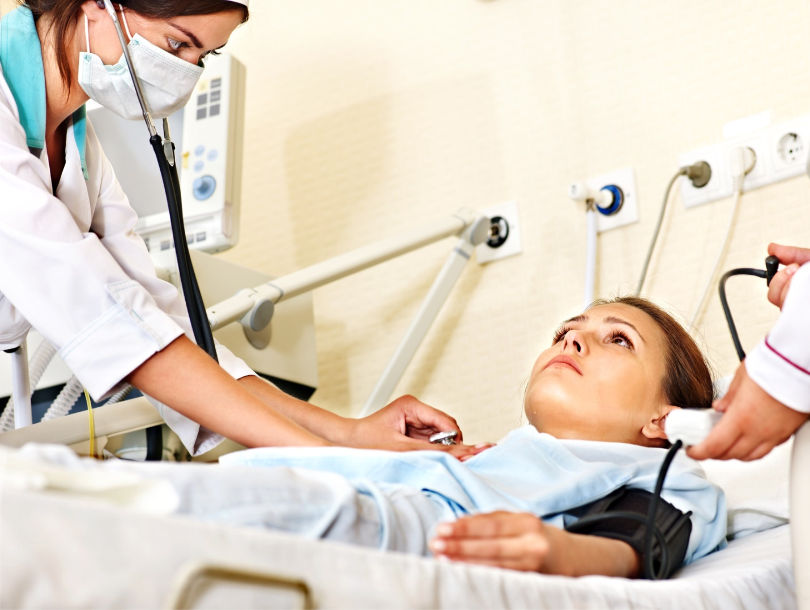 ADDITIONAL ITEMS FOR CHECKLIST
Develop an All Hazards Continuity of Operations (COOP) Plan . Hazards will vary by region, especially when it comes to natural disasters. While terror attacks are more likely to occur in densely-populated cities, they can also happen in rural communities. Disease outbreaks can happen anywhere. This is why it's important to examine the specific vulnerabilities of the facility in question. Tailor the plan to respond to all hazards (e.g., hurricanes, floods, blizzards, tornadoes, earthquakes, pandemics, bioterrorism, etc.).
Train staff members to ensure they know how to respond in an emergency and what their specific responsibilities are; staff members should know who to report to in case of an emergency (including a backup person). Staff training should address the psychological and emotional aspects of an emergency on patients/residents, caregivers, and the community. Staff members should be instructed on the importance of building trust with patients/residents, presenting an optimistic attitude about relocation, and helping patients through their anxiety by not arguing with patients, resisting giving patients/residents orders, not taking behavior personally, and using praise liberally (e.g., "You're doing great, Mrs. Smith-we'll have you settled in at the new location very soon.").
Conduct periodic exercises and drills to test the plan and staff readiness; conduct drills at least semi-annually and correct any deficiencies immediately.
Collaborate with local emergency agencies (police, fire department, etc.) to develop an effective emergency preparedness plan.
Establish emergency transportation arrangements (e.g., ambulance, non-emergency medical transport, buses, helicopters, etc.) with local vendors; ensure they have the resources to be able to respond adequately in case of an emergency.
Review emergency plans through an internal review annually; ensure the plan reflects the most current information from agencies like Federal Emergency Management (FEMA); update outdated information and incorporate new hazards into plans periodically.
ENSURE STAFF MEMBERS ARE PREPARED FOR AN EMERGENCY
Creating a solid emergency plan requires a good deal of planning and preparation, but it's absolutely essential for hospitals and healthcare facilities. While retail stores and businesses might be out of commission during a natural disaster or another emergency, the expectation is that healthcare facilities will be up and running and ready to receive patients and provide care for existing patients/residents regardless of the circumstances. In fact, there is no more critical time for a hospital to be up and running than during an emergency or disaster.
Hurricane Sandy woke up the healthcare community to the importance of identifying and correcting facility weaknesses and ensuring measures are in place to handle the unexpected-whether it's a weather-related natural disaster, disease outbreak, bioterrorism attack, or another emergency .
Make sure you have a plan in place and that your staff members are prepared to handle emergency situations competently. In addition to live lectures and meetings, healthcare education videos like the training videos offered by Medcom are an effective and engaging way to train facility staff members.
SOURCES