ORTHOPEDIC NURSING PRESENTS LUCRATIVE HEALTH CAREER OPPORTUNITY
Orthopedic nurses work to prevent and treat musculoskeletal disorders, providing important care for patients at all stages of life. Highly trained professionals, orthopedic nurses dedicate their careers to developing the specialized skills needed to monitor neurovascular status, master casting and continuous passive motion therapy, and perform other forms of orthopedic treatment.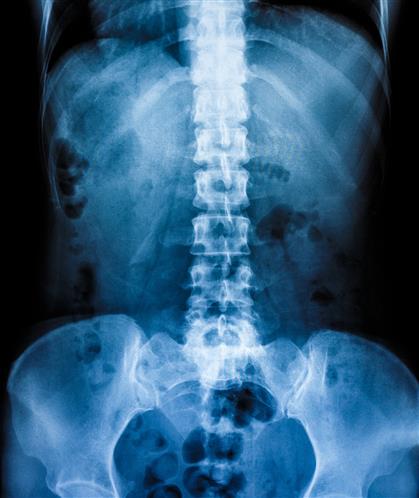 Orthopedic nurses are among the best compensated nurses and career prospects are bright for registered nurses who choose to pursue this specialty. Prior to beginning a course of study, nurses considering specializing in this field should research it thoroughly and consider their interests and strengths to determine if it's the right fit for them. Nursing videos, literature, interviews with orthopedic nurses, and other information can help registered nurses make an informed decision about this career path.
WHAT IS AN ORTHOPEDIC NURSE?
Orthopedic nurses are registered nurses who specialize in working with patients who have musculoskeletal conditions or problems. These professionals assist physicians in making diagnoses, monitoring patients' conditions, making patients comfortable, and administering treatment. They may also work alongside orthopedic surgeons during operations.
Orthopedic nurses may help treat conditions such as arthritis, genetic malformations, osteoporosis, bone fractures and broken bones, joint replacements, and more.
Some of the most common orthopedic conditions are arthritis, bursitis, fractures, and breaks. Arthritis is an inflammation of the joints that can cause significant discomfort and mobility issues. Bursitis is an inflammation of fluid-filled sacs that act as a cushion between various tissues. Breaks and fractures are injuries to the bone. Orthopedic nurses work to help foster quick and effective healing of these injuries.
Orthopedic nurses work in a variety of health care settings. They may work with patients in surgery or they may help patients regain strength and mobility in after-care. They may also work to help educate patients about treatment and home care.
TRAINING
As a specialty profession in the nursing field, orthopedic nurses must complete a rigorous course of training. They must complete an associate's degree, bachelor's degree or other recognized program of training to become registered nurses. These training programs require classroom and laboratory training, as well as clinical work. To become a registered nurse they must also pass the National Council Licensure Examination-Registered Nurse, commonly known as the NCLEX-RN.
Many nurses who wish to become orthopedic nurses will go on to complete master's or doctorate degrees in nursing, with training focusing on the musculoskeletal system. A large number of nurses going into the specialty will take the certification exam offered by the Orthopaedic Nurses Certification Board. Orthopedic nurses seeking further career advancement may also obtain Orthopedic Nurse Practitioner or Orthopedic Clinical Nurse Specialist certifications.
Training doesn't stop once orthopedic nurses earn their degrees or certifications. Nurses will need to complete continuing education to retain licensure and certification and to stay on top of developments in the field. This training may take the form of workshops, seminars, nursing videos, or other distance education.
When choosing training programs, aspiring orthopedic nurses need to find programs that are accredited by academic organizations accepted by the medical profession. Prospective nurses also need to look into any training and licensure requirements for nurses in their states. Making sure that they're in the right program will help aspiring orthopedic nurses avoid wasting money and time of courses that won't help them reach their career goal.
SALARY & CAREER OUTLOOK
According to Scrubs Magazine, orthopedic nurses are some of the highest paid nursing professionals in the medical field. The magazine said orthopedic nurses are the No. 6 highest paid nursing professionals, making on average about $81,000 per year. Orthopedic nursing salaries will vary based on geographic location, practice size, experience, and other factors.
No breakdown on job growth is available from the Bureau of Labor Statistics for orthopedic nurses, but the bureau does say that positions for all registered nurses is expected to grow by 23 percent over the next decade. It's safe to say that orthopedic nurses, a specialty occupation among registered nurses, will also enjoy strong growth.
Orthopedic nursing is an area of nursing that offers considerable career advancement opportunities. Orthopedic nurses can be found in the following roles in clinics and hospitals:
Staff nurses
Head nurses
RN first assistants
Case managers
Directors
Nursing instructors/educators
Administrators
Nurse practitioners
Office managers
Researchers
Clinical nurse specialists
Supervisors/coordinators
Nurse managers
As the population ages, people are requiring more medical care, particularly orthopedic care as arthritis and other musculoskeletal problems are common among older people. People aged 65 and older will make up 19 percent of the U.S. population – about 72 million people – by 2030. They're currently about 12.9 percent of the population, according to the Administration on Aging. Nurses who enjoy working with older populations will have many career opportunities in this field.
For aspiring orthopedic nurses, Medcom Trainex can provide accessible and relevant online learning options. Based in Southern California, Medcom has more than 1,000 nursing videos and other instructional materials in its library, enabling the company to provide quality training in a number of medical specialties.
SOURCES:
Photo: MLB